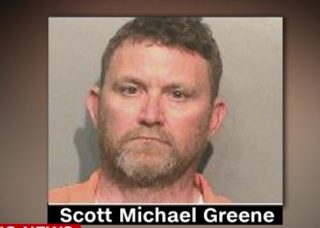 Update 11/2/16 10:38: After searching for most of Wednesday morning, police have apprehended suspect Scott Michael Greene, Reuters reported. The motivation behind the shootings remains unclear.
---
Early Wednesday morning, two Iowa police officers were shot and killed in their patrol cars, in separate incidents 20 minutes apart. Authorities have named Scott Michael Greene as the suspect in the killings, and are currently searching for him.
"There is a clear and present danger to police officers right now," Des Moines police Sgt. Paul Parizek said to the media.
The first officer was found dead in his car just after 1am, after reports came in of shots fired in Urbandale, Iowa. Twenty minutes later, a second officer was found shot in his car in Des Moines, only about two miles from the first shooting. The second officer was still alive when he was found, but later died at a hospital.
"In all appearances it looks … that these officers were ambushed," Parizek declared, calling the shooter a coward. "We hope we find him before anybody else gets hurt."
[Screengrab via CNN]
Have a tip we should know? [email protected]