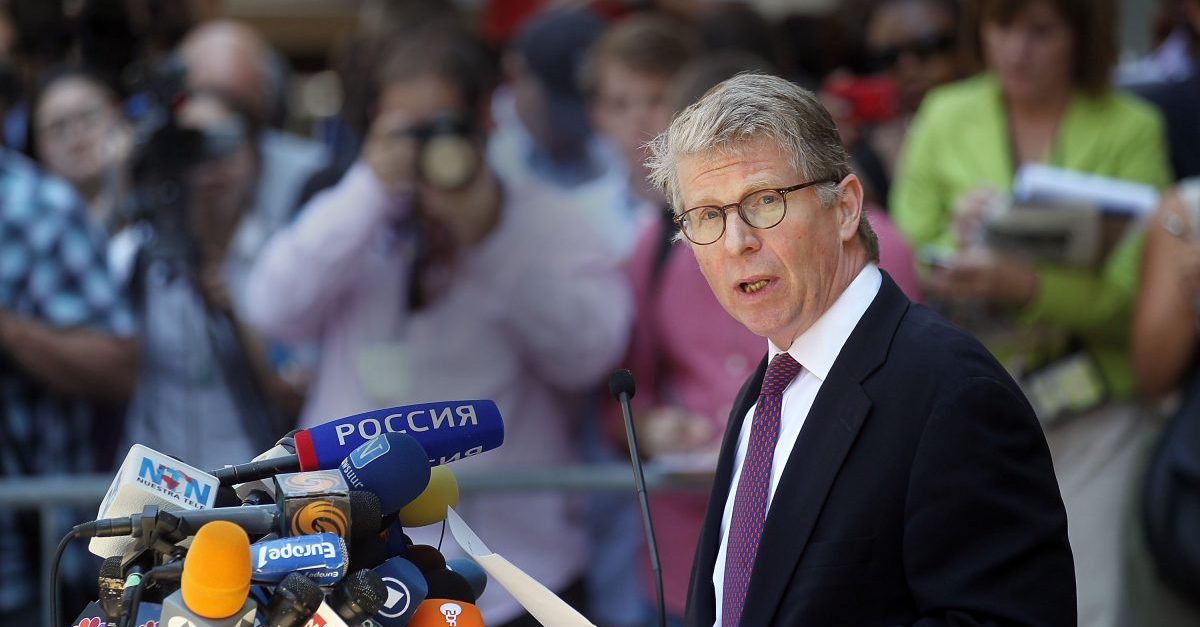 A new report shows that Manhattan District Attorney Cy Vance has spent almost a quarter of a million dollars on expenses including meals and travel. Documents acquired by local publication The City show that Vance shelled out $249,716.15 over the time frame of July 1, 2013 through Sept. 30, 2018.
Where did that money come from? Funds that state-asset forfeiture funds. A lot of it came from legal settlements Vance's office made with banks. In total, Vance has authority over $620 million that come in via forfeiture.
Vance justified the expenses as being necessary to effectively do his job protecting his borough.
"I can't look at my defensive perimeter as the southern and northern tip of Manhattan," he told The City. "It requires an international approach and international partnerships and relationships to do the work that we do."
That "international approach" has apparently included trips overseas to places like London, Paris, and Tel Aviv.
Vance's office said that the spending was all on the level, and that it yielded "a sound return on investment." A spokesperson said, "our international relationships have led to important victories."
To put this all in context, the District Attorneys from all of New York City's other boroughs told the local outlet they don't use forfeiture money for work travel.
Not only that, the money they do spend is dwarfed by Vance.  Over the past five years, Bronx DA Darcel Clark spent $18,407, Queens DA Richard Brown spent $13,766 Brooklyn DA Eric Gonzalez spent $3,691, and Staten Island DA Michael McMahon a modest $256.
To compare, just between July 2015 and June 2016 Vance spent $42,517.13 on airfare alone.
That's not to say that Vance is spending all of the money on flights. Much of it goes towards programs geared towards crime prevention and improving communities. $250 million has gone towards creating the Criminal Justice Investment Initiative, which the Manhattan DA's office says is meant "to invest in transformative projects that strengthen and support our youth, families, and communities in New York City."
[Image via Mario Tama/Getty Images]
Have a tip we should know? [email protected]