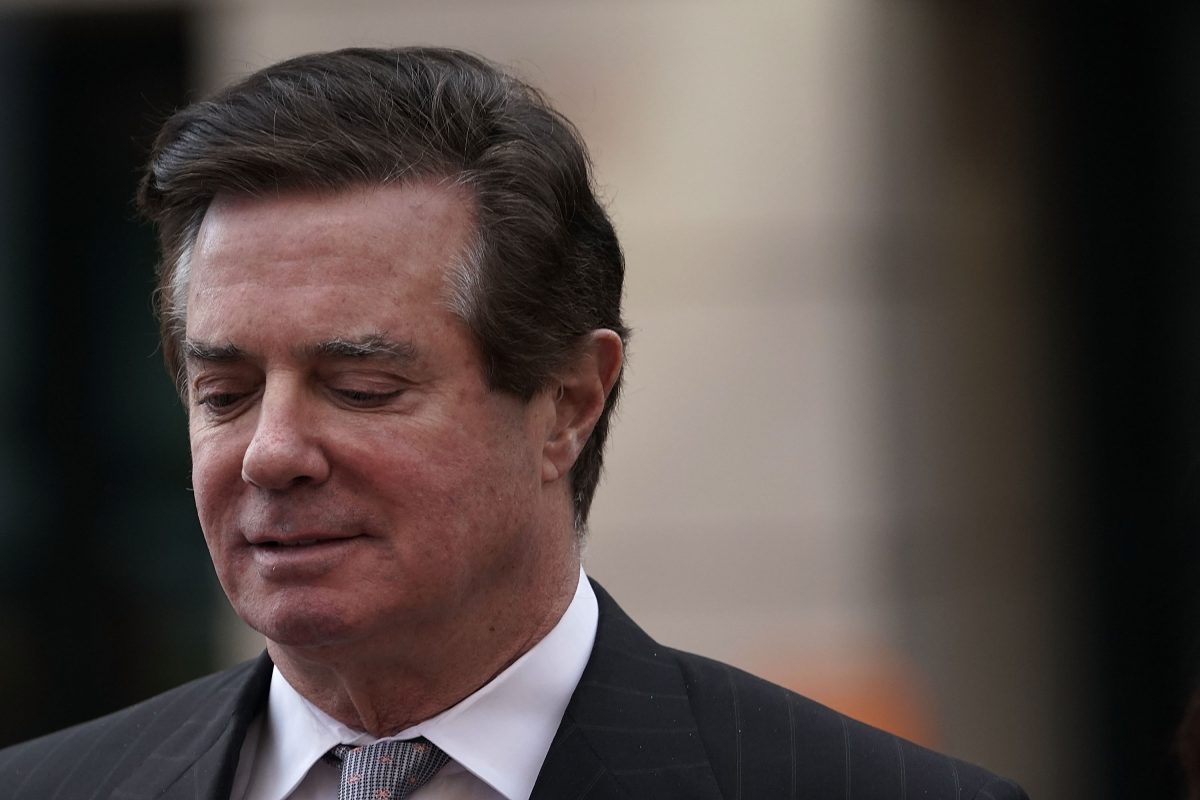 Paul Manafort filed motions Wednesday night asking a judge to dismiss the criminal case brought against him by Special Counsel Robert Mueller, going on the offensive by challenging Mueller's authority to bring the case in the first place. Here are the key points made in his court filings.
1. Manafort comes out swinging.
Manafort's motion comes out swinging, opening by saying that the case against him violates the fundamental American principle that "the power to enforce criminal laws must be exercised by officers who are politically accountable to the people. He goes on to say that special counsel's must be limited by specifically identifiable boundaries, which he argues was not the case here.
2. Mueller should stick to Trump
The court filing notes that Mueller's appointment was supposed to be for investigating the Trump campaign's ties to Russian election interference efforts. While Manafort was in charge of Trump's campaign at one point, the charges against him in this case have nothing to do with that work. Therefore, Manafort argues, Mueller shouldn't legally be able to bring these charges and he should stick to what he was hired to do.
3. Rod Rosenstein gave Mueller an inappropriate amount of power
Similar to what he argued in his civil lawsuit against Mueller and the Justice Department, Manafort claims that the appointment order that put Mueller in place was way too broad. While the Deputy Attorney General Rod Rosenstein's order did give a specifically identified subject matter for Mueller's investigation, Manafort claims that it also went too far by allowing Mueller to look into anything he happens to come across during that investigation. Manafort's motion likens this to "a blank check the Special Counsel has cashed, repeatedly," as evidence by this case, which is based on activities that allegedly took place years before the 2016 election that had nothing to do with Trump.
"Because [Rosenstein] could not grant that power," Manafort argues, "the Special Counsel may not exercise it."
Taking this even further, Manafort claims that because Mueller was inappropriately appointed, he isn't authorized to appear before the grand jury or sign indictments. He cites Federal Rule of Criminal Procedure 6(d), which says who can be present when a federal grand jury is in session, including "attorneys for the government," and Rule 7(c) which says that an indictment has to be signed by "an attorney for the government." Because Mueller wasn't properly appointed to his position, Manafort argues, he shouldn't be deemed an attorney for the government, so these proceedings should be declared invalid.
4. Mueller even went outside his already inappropriate authority
Even given what Manafort considers to be an overbroad mandate, the case against him still exceeds the special counsel's authority, he claims. Acknowledging that Mueller was granted the power to investigate and prosecute whatever he discovered during his Russia probe, Manafort claims that Mueller didn't discover the allegations against him because federal prosecutors were already aware of these allegations in the past and chose not to prosecute. Because officials already knew about the allegations, he argues, they could not have been discovered by Mueller's investigation.
5. Hands off the money
Mueller's indictment calls for forfeiture of millions of dollars worth of Manafort's property, but in a separate court filing, Manafort argues this is improper. He claims that the money laundering allegations against him are unjust because he rightfully earned money, even if he's accused of failing to report the work for the Ukrainian government that earned him that money. Based on what he's accused of, he says, there's no basis for calling for him to forfeit his assets.
6. Oh, and there are duplicate charges
In yet another separate filing, Manafort argues that two of the counts against him are for the same thing. Specifically, false statements that Manafort allegedly caused to be made. He's facing charges under two different statutes for what he claims are the same thing, in violation of double jeopardy rules that say you can't be charged twice for the same thing.
[Image via Alex Wong/Getty Images]
Manafort Motion to Dismiss by LawNewz on Scribd
Have a tip we should know? [email protected]