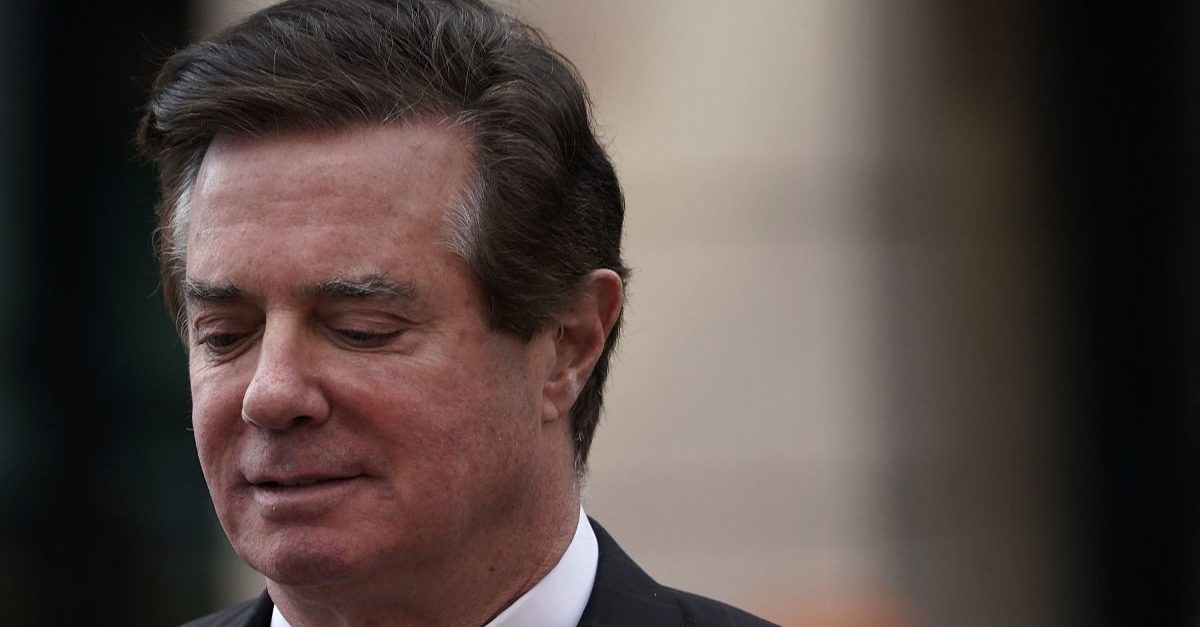 The jury is deliberating in Paul Manafort's bank and tax fraud trial in Virginia federal court. Meanwhile, his money laundering trial in Washington, D.C. is rapidly approaching, and his legal team is starting to feel a time crunch. In a court filing on Thursday, they asked for a time extension for them to file a joint pretrial statement with prosecutors. One of the reasons they gave for the extension is that there isn't enough time for them to go through the extensive list pieces of potential evidence that Special Counsel Robert Mueller's office has provided.
"To date, the Special Counsel has provided counsel with well over 1000 proposed exhibits," the court filing said, noting that most of them were not part of Manafort's current trial in Virginia, despite both cases being related to Manafort's work in Ukraine. To compare, Mueller's evidence list in the Virginia case included more than 500 exhibits. Manfort's lawyers pointed out in a footnote that prosecutors only used about one third of those exhibits during the trial itself, saying, "this history strongly suggests that defense counsel's review of more than one-thousand proposed exhibits for this case–many of which may be irrelevant for the trial set before this Court—would take time away from necessary trial preparation."
Manafort's request for an extension also claimed that more time was needed simply because there's no telling when the Virginia case will be wrapped up. The original deadline for the joint pretrial statement was set for this coming Monday, August 20, and Manafort requested an extra week.
Judge Amy Berman Jackson agreed to an extension, just not for as long as Manafort wanted. In an order later on Thursday, she stated that the joint statement must now be filed by August 24, and that by August 21 Mueller's office must let Manafort's team know which exhibits from their list they plan on withdrawing, or which they only plan on using for the purpose of impeaching witnesses' potential testimony.
"The government is encouraged to review the exhibit list closely with an eye towards streamlining the presentation of its case," the judge said.
The two sides are set to discuss questions for the jury questionnaire at a hearing on August 28.
[Image via Alex Wong/Getty Images]
Manafort DC Motion by Law&Crime on Scribd
Have a tip we should know? [email protected]