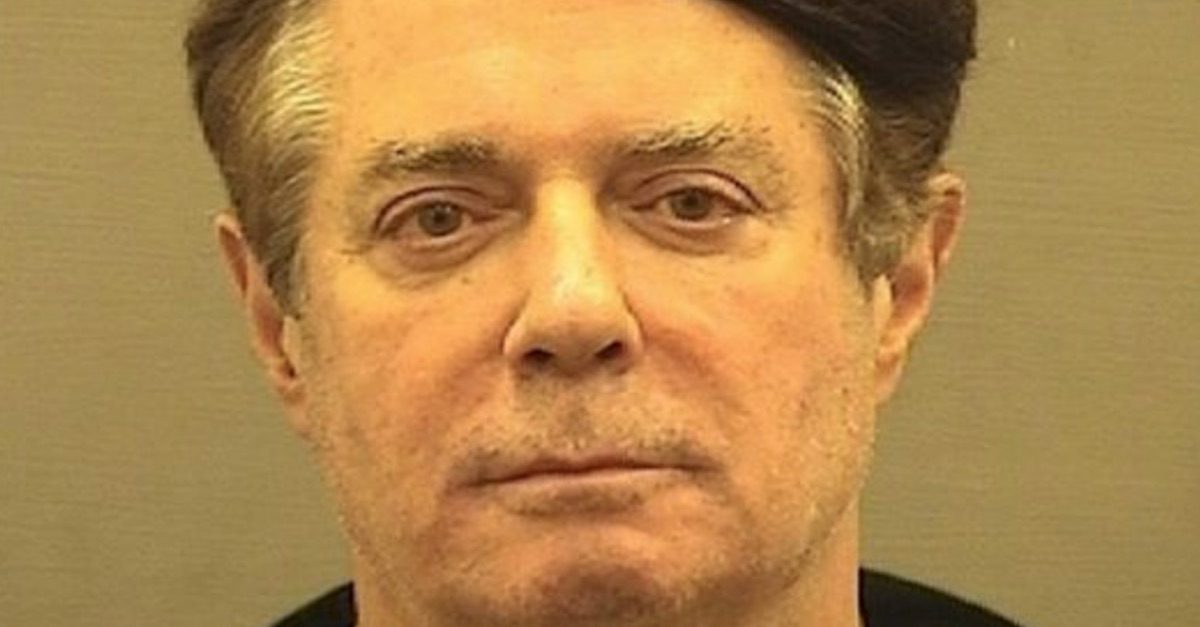 One of Paul Manafort's attorneys has been accused of making a "totally inappropriate" remark on Friday in response to President Donald Trump's comments to the press. Trump once again said that special counsel Robert Mueller's prosecution of his former campaign chairman Manafort was "sad" and that Manafort is a "good man."
How did Manafort attorney Kevin Downing react? Gee, it sure is great to have the president's support!
From ABC News reported Katherine Faulders:
"It's great to have the support of the President of the United States," Downing was quoted as saying.
Video of the comment surfaced later.
What was Downing referring to, you ask? In case you missed it, Trump didn't rule out a pardon of Manafort on Friday when he was asked by reporters. Instead, he declined to answer the question.
What Trump did say is that he thinks "the whole Manafort trial is very sad."
"I think that's a very sad day for our country […] I think it's very sad what they've done to Paul Manafort," Trump said.
Downing's comment is not being received well among legal observers.
Former federal prosecutor Renato Mariotti called the comment "totally inappropriate" in an effort to go all-out for hung jury.
"Totally inappropriate comment by Manafort's attorney," he said. "They're pulling out all the stops to get a hung jury."
Mariotti pointed to American Bar Association (ABA) Model Rules of Professional Conduct number 3.6, on trial publicity. Section (a) of that ABA rule reads as follows:
A lawyer who is participating or has participated in the investigation or litigation of a matter shall not make an extrajudicial statement that the lawyer knows or reasonably should know will be disseminated by means of public communication and will have a substantial likelihood of materially prejudicing an adjudicative proceeding in the matter.
Mariotti later said there is "no practical way for the damage to be undone."
Former federal prosecutor Mimi Rocah said Downing "likely" violated ethics rules and that Team Mueller should respond accordingly.
Rocah told Law&Crime that the Virginia State Bar has the same rule. 
"Attorney ethics rules in most states require lawyers involved in jury trials to refrain from making statements outside of court that they know or should know is likely to be publicly disseminated and 'will have a substantial likelihood of interfering with the fairness of the trial by a jury,'" Rocah said. "Taken together, Trump's wholly inappropriate comments while the Manafort jury is deliberating, and Downing's statement about being pleased with the President's support, seem pretty clearly to violate that rule."
"Judge Ellis should put a swift end to this because it's wrong and if not reprimanded, will only escalate," she added.
As Rocah mentioned, the jury is currently deliberating whether or not Manafort is guilty beyond a reasonable doubt of bank fraud and tax evasion charges. Court closed up shop on Friday a little earlier and deliberations will continue on Monday.
[Image via Alexandria Detention Center]
Have a tip we should know? [email protected]