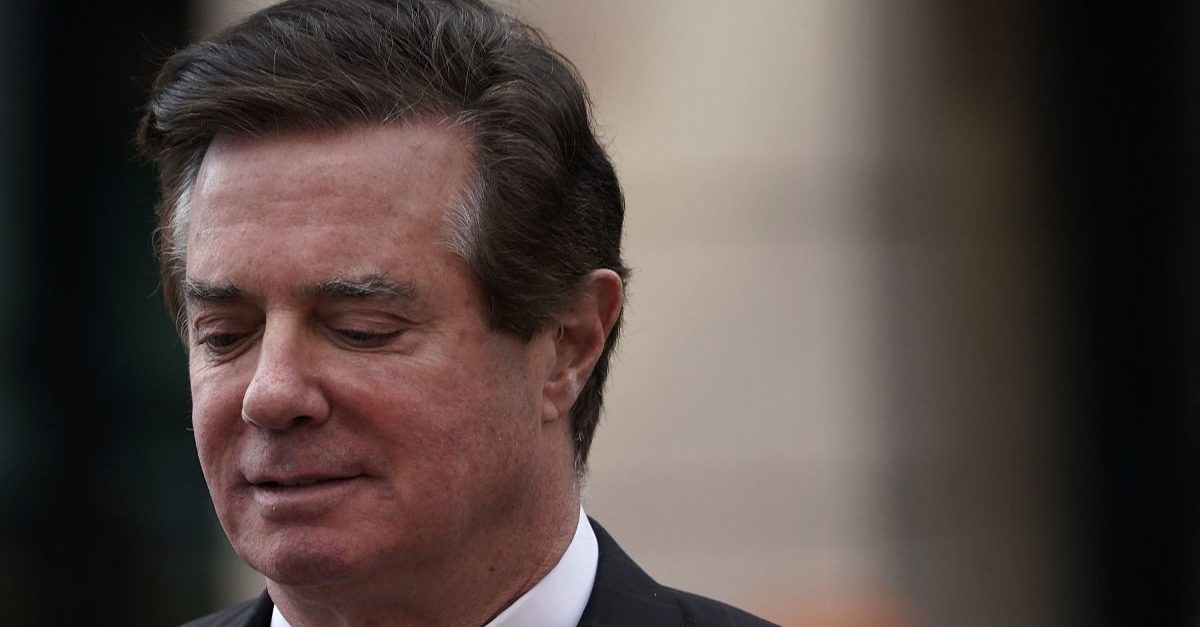 Paul Manafort had nearly a month to respond to allegations that he lied to the Special Counsel's Office when he was supposed to be cooperating with them as part of his plea deal in his Washington, D.C. federal money laundering case. Special Counsel Robert Mueller and his team accused Manafort of breaching his cooperation agreement towards the end of 2018, and Judge Amy Berman Jackson gave the former Trump campaign chairman until Monday, Jan. 7, 2019 to file a response. As of Tuesday morning, the docket showed: nothing.
The schedule for court filings over the matter was set at a conference on December 11, with the court outlining the dates by which each side would have to submit filings related to Manafort's alleged breach of his plea agreement. Manafort's team at first denied that their client was in breach, but they later said they may not fight Mueller's accusation. It appears that their apparent lack of action in the matter shows that they indeed are not arguing.
Mueller could potentially bring new charges against Manafort. In a December court filing, he claimed that "Manafort committed federal crimes by lying to the Federal Bureau of Investigation and the Special Counsel's Office on a variety of subject matters, which constitute breaches of the agreement." Those alleged lies were said to involve issues including Manafort's contacts with Trump administration officials. A week after Mueller's court filing, a Vox report alleged that Manafort's communications may have dealt with him suggesting methods that the administration could use to combat Mueller's investigation in the media.
Manafort signed his plea deal after he was already convicted by a jury in a separate but related case in Virginia federal court. Both the Virginia and D.C. cases involved his past work for the Ukrainian government.
[Image via Alex Wong/Getty Images]
Have a tip we should know? [email protected]