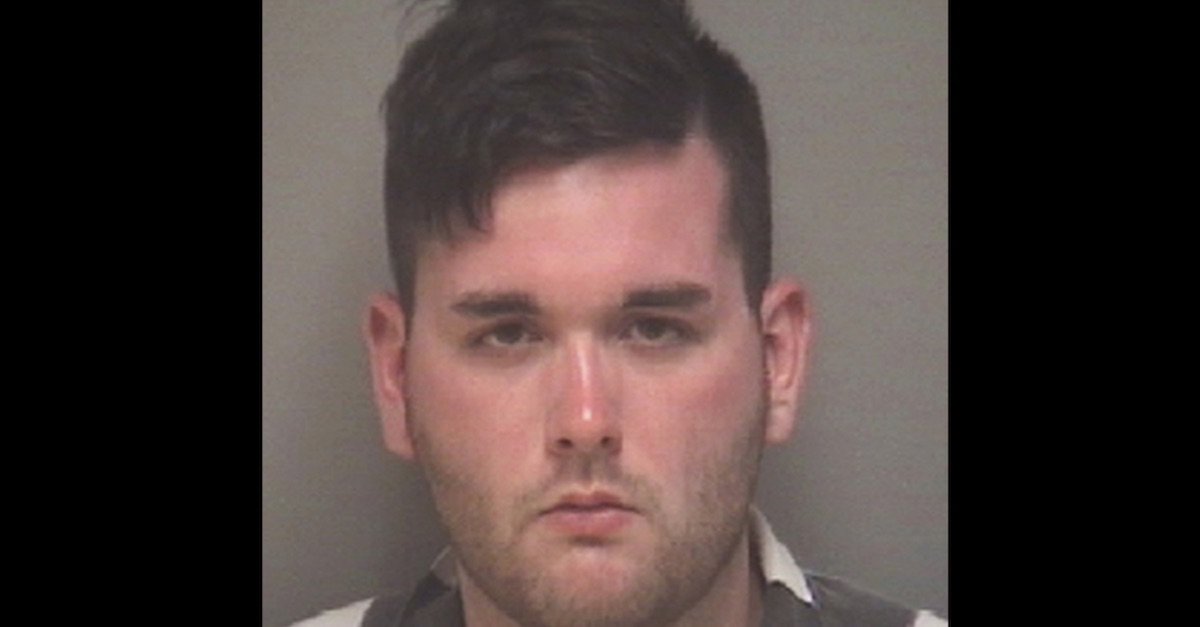 A jury in Charlottesville, Virginia has recommenced life in prison plus 419 years for 21-year-old James Alex Fields, the man they convicted on Friday of murdering Heather Heyer.
Heyer, 32, was counter-protesting the white nationalist "Unite the Right" rally in August 2017 when Fields drove his car into a crowd of people. According to WTOP, jurors saw video of Fields marching with white nationalists, a meme he shared of a car plowing into a crowd and a text he sent with a photo of Adolf Hitler.
The defense didn't dispute that Fields, who was seen among white nationalist demonstrators that day, was responsible for plowing his vehicle into a crowd of anti-racist protesters, but they argued that he believed he was in danger. Body cam footage showed to jurors indicated that Fields told cops that he thought he was being attacked.
Jurors concluded this was a premeditated killing that also injured dozens of others.
In the end, jurors said Fields should be punished for 70 years on each on the of aggravated malicious wounding counts against him (there were 5). That's 350 years right there. Then they added 60 more years for three additional counts of malicious wounding and nine years for hit and run.
The "Unite the Right" rally was scheduled to protest to removal of a statue of Confederate General Robert E. Lee. White nationalists bearing torches were seen chanting "you will not replace us" at the rally on the night of August 11, 2017. The next day was marked by clashes between them, and counter-protesters. In one such incident, several men were convicted for attacking DeAndre Harris, who is black.
Federal prosecutors referred to Fields as a white supremacist. His social media activity showed that he supported Hitler and the Holocaust, they said in a court filing. Fields also advocated violence against Jewish, black, and other people who perceived to be non-white. He has otherwise been called an "avowed neo-Nazi."
Alberto Luperon contributed to this report.
[Charlottesville Police Department]
Have a tip we should know? [email protected]