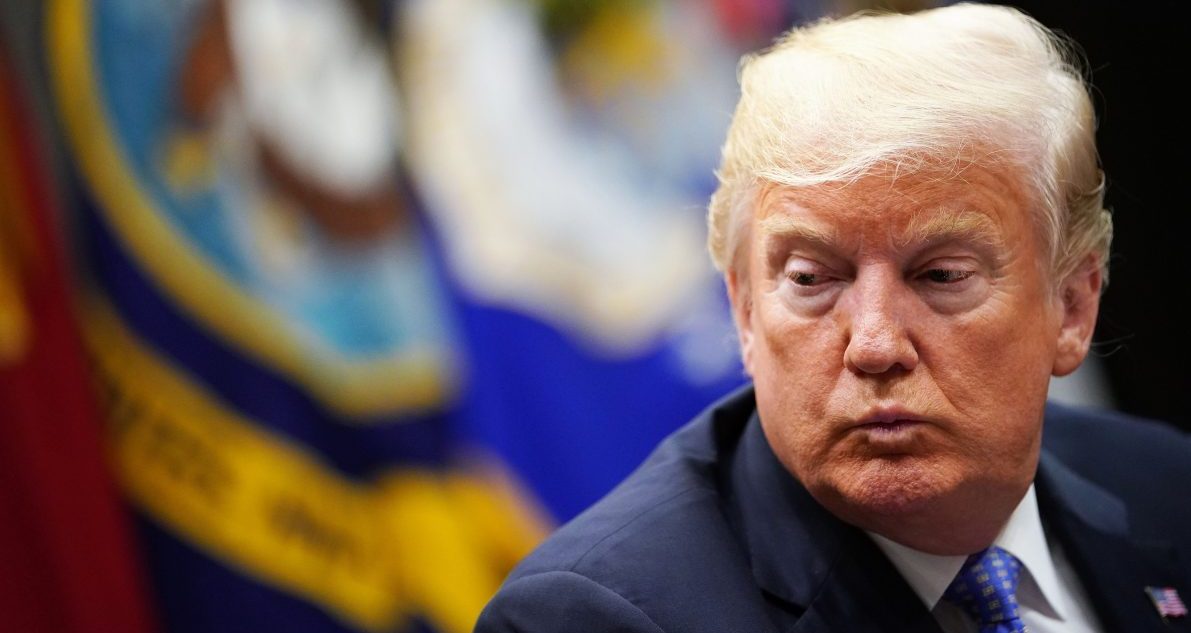 It didn't take long for someone to threaten a major news organization with the exact phrasing President Donald Trump has used regarding the free press: "the enemy of the people."
Robert Chain, 68, the man who allegedly made the specific threat of shooting someone at the Boston Globe in the head at 4 o'clock, parroted the president's rhetoric about the media. The man also mentioned a subject near and dear to Trump's heart, in Special Counsel Robert Mueller's Russia probe.
How do we know? NBC News is reporting Thursday that Chain, of Encino, California, was arrested for threatening to murder media members during phone calls. There's a transcript and it is not … good.
"You're the enemy of the people, and we're going to kill every fucking one you," Chain allegedly said. We're guessing that when he says "we" he means "the people."
"Hey, why don't you call the F, why don't you call Mueller, maybe he can help you out buddy," the transcript continues. "Still there faggot?"
"Alright, why, you going to trace my call? What are you going to do motherfucker? You ain't going to do shit," he goes on. "I'm going to shoot you in the fucking head later today, at 4 o'clock. Goodbye."
Well, they did do "shit," as the FBI traced the call the person they believe is responsible for it, in Robert Chain.
It should be noted that this happened after the Globe put out an editorial condemning the president's remarks.
"Journalists are not the enemy," the editorial blared.
"[The president's] relentless assault on the free press has dangerous consequences," the Globe predicted.
Just four hours ago, Trump repeated this rhetoric.
[Image via Mandel Ngan/AFP/Getty Images]
Have a tip we should know? [email protected]