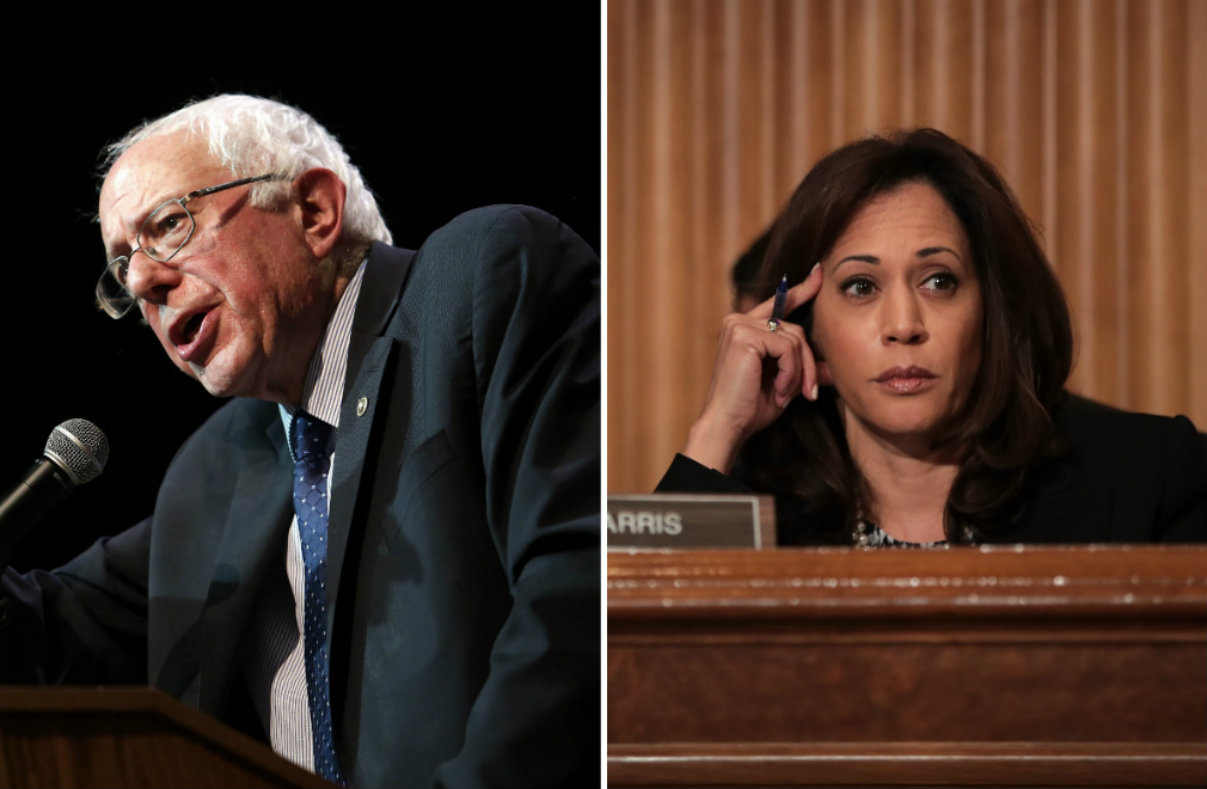 A newly revealed indictment shows that a man is accused of threatening to kill Senators Bernie Sanders (I-Vermont) and Kamala Harris (D-California). The defendant also threatened to hurt participants at the "March for Our Lives" gun control rally, prosecutors said.
NEW: Man charged in DC with making threat to murder Bernie Sanders and Sen Kamala Harris (D-Ca) pic.twitter.com/QDxhQ9WAzE

— Scott MacFarlane (@MacFarlaneNews) June 13, 2018
Nicholas Bukoski faces two counts of threatening to assault and murder a U.S. congressmember, and three counts of transmitting threats via interstate commerce. Sanders ran as a Democrat in the 2016 presidential election, and he is considered a likely candidate in 2020. Harris' name has also been floated as a possible candidate in the next race, and she hasn't denied that she plans on running.
You can read the full indictment here, but details remain scant on the precise nature of those alleged threats. POLITICO first reported on the five-count indictment, filed with the U.S. District Court for the District of Columbia. A Bukoski lawyer did not immediately respond to a request for comment in that story. Each threat allegedly occurred March 24, the same day as the rally in question. Bukowski was indicted in April, but it was only unsealed last week after prosecutors voiced concern about tipping him off about the arrest warrant.
"Once the bench warrant issues, law enforcement will begin to investigate ways in which to secure the arrest of the defendant," U.S. Attorney Jessie Liu wrote in a filing. "The public disclosure of this Indictment at this time could jeopardize future plans to secure the Defendant's arrest, because such disclosure could result in alerting the defendant of the warrant."
[Image of Sanders via Joshua Lott/Getty Images, Harris via Drew Angerer/Getty Images]
Have a tip we should know? [email protected]