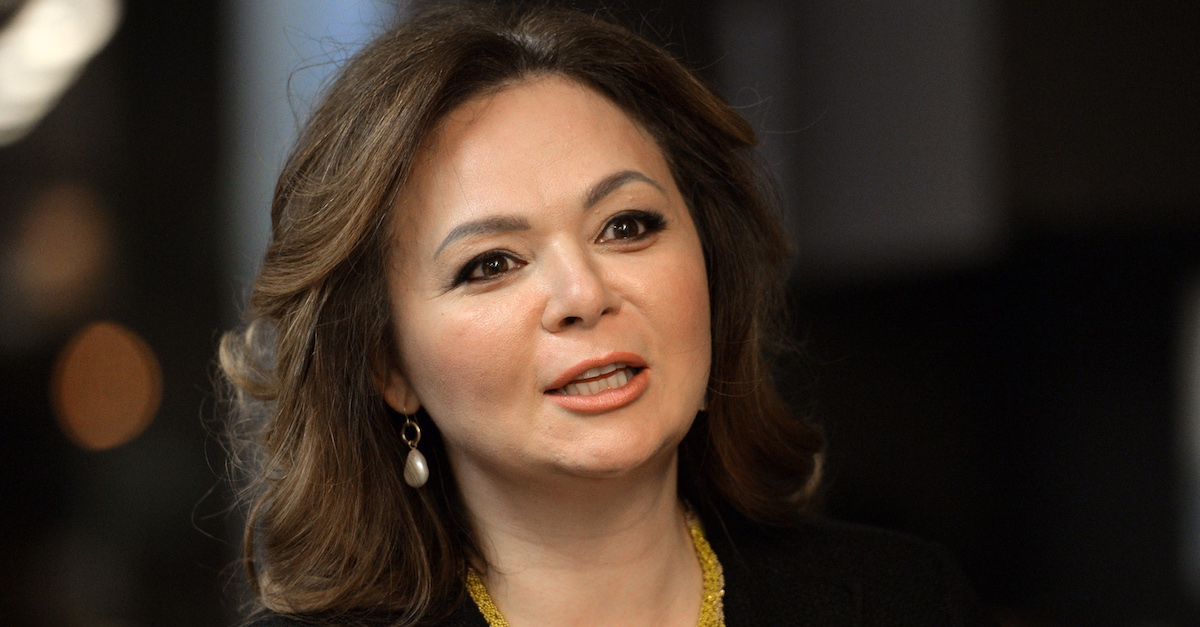 One of the central figures of a 2016 meeting at Trump Tower that remains under scrutiny to this day is back in the news again. Natalia Veselnitskaya, the Russian lawyer who met with Trump Campaign officials in 2016 after an apparent offer of "dirt" on Democratic Party candidate Hillary Clinton. Donald Trump Jr., Jared Kushner and Paul Manafort were all at the meeting. The latest news isn't directly about Veselnitskaya, however.
The Russian official believed to have been directing Veselnitskaya has turned up dead.
According to the Daily Beast, Russian Deputy Attorney General Saak Albertovich Karapetyan died in a helicopter crash "during an unauthorized flight" on Wednesday. The helicopter went down in a forest; he was 58. It's been reported that Karapetyan plotted to recruit law enforcement from another country to act as a double-agent for Moscow.
Adding to the mystery is that the pilot of that helicopter, Stanislav Mikhnov, 54, reportedly decided to fly in "adverse conditions" without approval. The Prosecutor General's spokesman Alexander Kurennoy disputed that the flight was unauthorized when commenting to the press.
Karapetyan was described by the Daily Beast as "intimately familiar" with operations Russian president Vladimir Putin has authorized, and as being instrumental for over a decade in "foiling" international investigations into Russia's conduct. The Moscow Times reported that three bodies were identified in the crash. Arek Harutyunyan was identified as one of the dead.
The crash happened as Putin dismissed the idea that Russia targeted "scumbag" ex-double agent Sergei Skripal. Skripal, a former GRU officer, and his daughter were notably poisoned by a military grade nerve agent.
Karapetyan reportedly stopped the U.S. from investigating a case connected to Sergei Magnitsky, the name behind the Magnitsky Act of 2012 — a piece of U.S. legislation reviled by Putin.
Magnitsky had found out about some $230 million-plus in fraud connected to the Kremlin and, according to independent investigators, was deliberately inflicted in state custody with "severe pain and suffering, and ultimately his death [in 2009]." President Barack Obama signed the law in December 2012 as a sanction.
Putin's response was to bar U.S. parents from adopting Russian children.
Veselnitskaya tried to lobby the Trump Campaign to overturn the Magnistky Act, allegedly at the deceased Karapetyan's direction.
[Image via Yury Martyanov/AFP/Getty Images]
Have a tip we should know? [email protected]