Post Trial Information 
When looking beyond the legal process to the ultimate question of whether an innocent man was convicted, let's add to the equation the fact that we now know even more about Steven Avery. None of it good.
We learned that Avery specifically requested Teresa to come to his home that day. She had taken pictures there before and was apparently reluctant to return.  After all, on a another visit over there, he apparently showed up at the door in just a towel.  In fact, Avery used his sisters's name for the appointment and even called Teresa's phone three times the day she died, for the first two obscuring his identity by dialing *67.
The woman portrayed in the series as his loving girlfriend Jodi Stachowski recently told HLN that Avery was actually a monster and that she is convinced he's guilty. Ten neighbors of Avery contacted recently by People Magazine (in the print edition) unanimously agreed that he was likely guilty too. Maybe just as important, Avery had terrific legal representation from attorneys Dean Strang and Jerry Buting who presented a compelling but failed case for reasonable doubt.
Brendan Dassey Case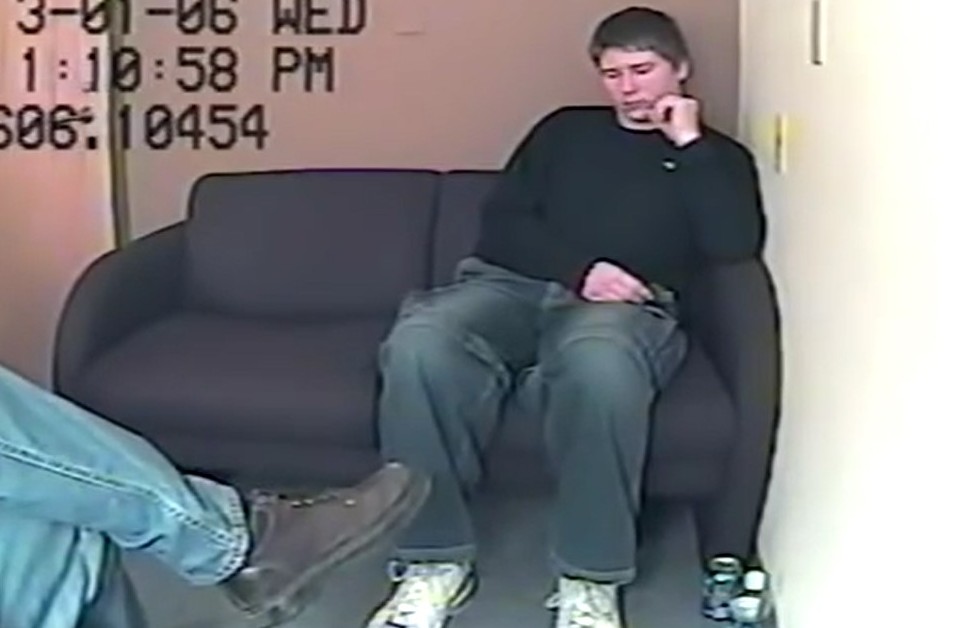 Not so for Brandon Dassey. His seemingly incapable counsel Len Kachinsky appears to have encouraged him to make incriminating statements. The notion that an attorney sent a defense investigator to a jail to convince a 16 year old client with a well below average IQ to confess without his mother present is beyond inexplicable. Not to mention that this cartoonish counsel and investigator appeared (privately and publicly) to be convinced that Dassey was guilty .
The interrogation tapes tell the story. It seems obvious that he was "guessing" on what investigators wanted to hear just as he asserted to his mother. The authorities suggest that he provided details only the killer would know and that had not been disclosed publicly about the crime. Well, maybe they hadn't been disclosed or learned because they never actually happened. Dassey's alleged confessions end up as a recipe for disaster — a dose of suggestions from the police, a cup of guesses from Dassey and a heaping of evidence the police already had to implicate Avery. Dassey's fantastical recounting of the horrors were difficult to verify and sometimes at odds with the evidence because they probably didn't happen.
Prosecutors and police made a big mistake relying on that seemingly coerced account to characterize how the crime occurred. If, for example, Teresa was strangled instead of stabbed or shot in the house that might even explain the lack of her blood at the scene. Bottom line:  Dassey's confession and conviction is, and are, an injustice.
Dassey v. Avery
There is no question Avery was the protagonist in this series with almost 8 of 10 episodes primarily focusing on his travails. But in terms of highlighting a wrong, it's Dassey who should have had top billing.
The fact that Dassey testified in his own defense is noteworthy. Legally, a jury can't and shouldn't hold it against Steven Avery that he didn't testify. In the court of public opinion, however, we can wonder why while also giving Dassey credit for his willingness to try to answer tough questions on the stand.
It really comes down to the science. We now know how easy it can be to convince a suggestible, simple young man to offer a false confession  but it would have been strikingly difficult to plant the evidence against Avery as they allege here and basically impossible to plant all of it.
My Conclusion
I decided to dig in here after many asked me questions about this case: What did I think of the series? Was the documentary right or wrong? Are "they" guilty or not?
Few will be entirely happy with my answers.
First, there is the series' point of view. Co-director Ricciardi told People:
"I would say that our role here was as documentarians. We were not advocates. We're not part of an adversarial system. We were documenting this case as it was unfolding."
This is totally disingenuous. Even the title clearly suggests a murderer was "made" or created. They have every right to take a position as the best of documentaries often do and as they clearly did here. But feigning objectivity in an effort to bolster their credibility only detracts from it particularly as they accuse the lead prosecutor Ken Kratz of creating his "own set of facts."
As for Kratz, I think he was probably well-intentioned and effective but also overly confident and in the end, reckless. Dassey's original lawyer Kachinsky was obviously far worse.
So my opinion: Avery is guilty, Dassey not. If true, that would mean Steven Avery has taken not just one life, but two. By maintaining his innocence and refusing to admit his involvement, it precludes him from credibly clearing his nephew–a possibility that the "objective" filmmakers do not appear to address either. This would also be a far more complicated reality because I believe Brendan Dassey could and should at least get a new trial — a wrong that could be righted by the man somewhat lionized in the documentary.
This is a terrific series that might have been even more persuasive and influential if it had not focused so much of its powerful lens on the wrong guy.
Editor's Note: Clarification was added to leave open the question of what type of Avery's DNA was found. The primary point remains the same that in addition to blood, Avery's DNA (other than blood) was also found.
This is an opinion piece. The views expressed in this article are those of just the author.
Dan Abrams - CEO and Founder