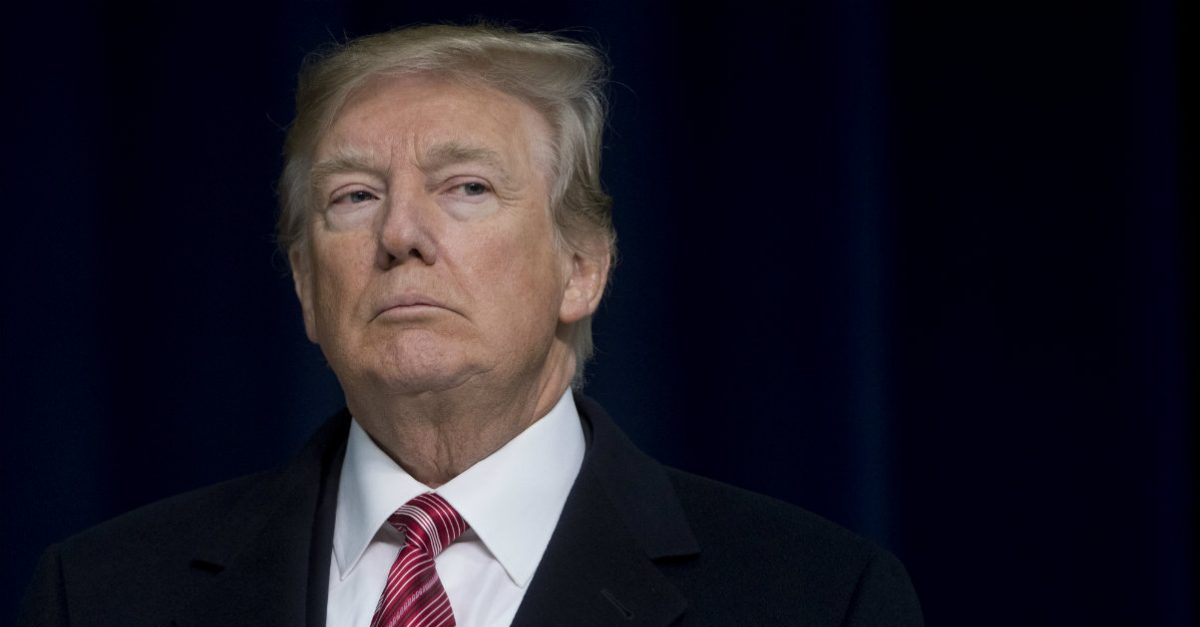 U.S. District Judge Amit P. Mehta has ruled that the FBI cannot issue a Glomar response when it comes to whatever verification attempts they may have used for the contents of the infamous Christopher Steele dossier. In other words, the FBI can no longer hide behind the "we can neither confirm nor deny" response in order to stonewall records requests regarding how they may have tried to determine the validity of the synopsis of the dossier that raised concerns President Donald Trump might be compromised by Russia, pee tapes and all.
"In this case, the court must decide whether the February 2018 public release of two congressionally drafted memoranda—popularly known as the 'Nunes Memo' and the 'Schiff Memo'—vitiates Defendants' Glomar responses to Plaintiffs' demand for records concerning a 'two-page synopsis' of the Dossier," the judge began, noting that he had previously sided with the government.
Judge Mehta said that the disclosures in the Nunes and Schiff memos "constitute a public acknowledgement of the existence of the records sought by Plaintiffs from Defendant Federal Bureau of Investigation ("FBI") and that the FBI therefore may no longer maintain its Glomar responses."
National security lawyer Bradley P. Moss, whose tweet on the news you can see above, told Law&Crime that this is a "major crack in the Government's legal defenses."
"[Those defenses were] designed to conceal whether the FBI has taken any steps to verify the accuracy of the 'salacious' allegations outlined in that synopsis provided to then-President-elect Trump in January 2017," Moss said. "Ironically, if it turns out that the FBI has undertaken such efforts and has verified any of the claims, thereby embarrassing President Trump politically, the president will have no one to blame for that revelation other than himself."
Moss said what made this "largely possible" was Trump's decision to declassify the Devin Nunes and Adam Schiff memos. Moss works with the Law Office of Mark S. Zaid, Esq. and represents the James Madison Project, the named plaintiff in the judge's response which you can read below.
Memorandum Opinion, Judge Mehta 8.16.18 by Law&Crime on Scribd
[Image via SAUL LOEB/AFP/Getty Images]
Have a tip we should know? [email protected]