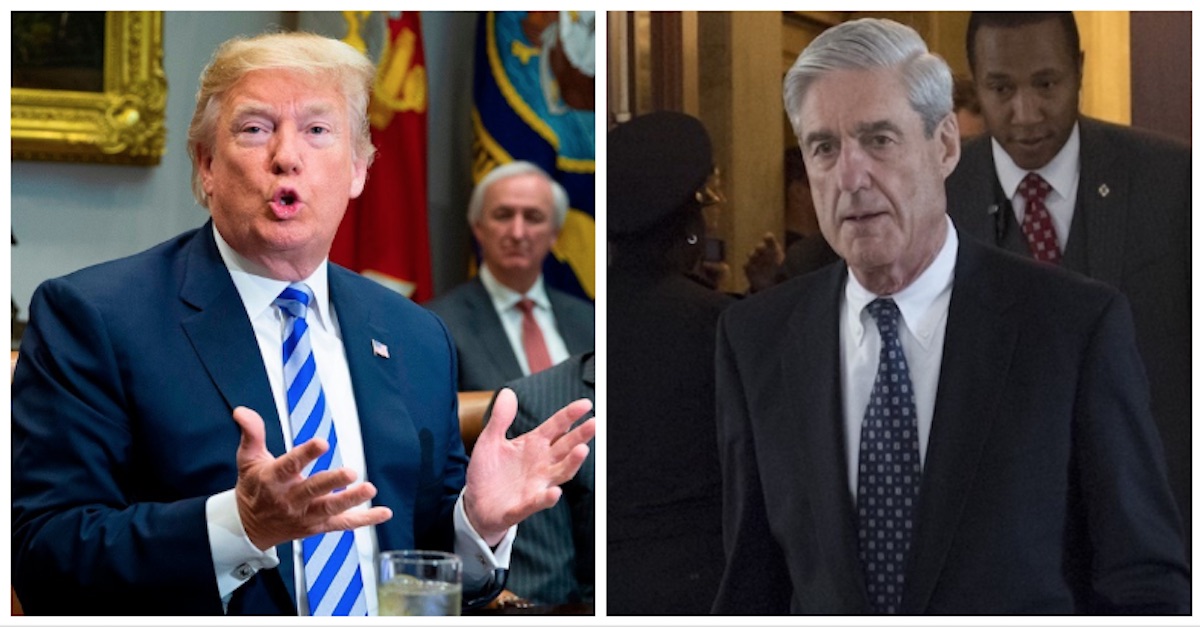 Special Counsel Robert Mueller has subpoenaed President Donald Trump — just kidding, that's not true, to the best of anyone's knowledge. But that's what you might have come away believing if you were drawn into the analysis piece Politico published on Wednesday.
Former federal prosecutor Nelson W. Cunningham's analysis would eventually be featured at the very top of the influential Drudge Report Wednesday morning.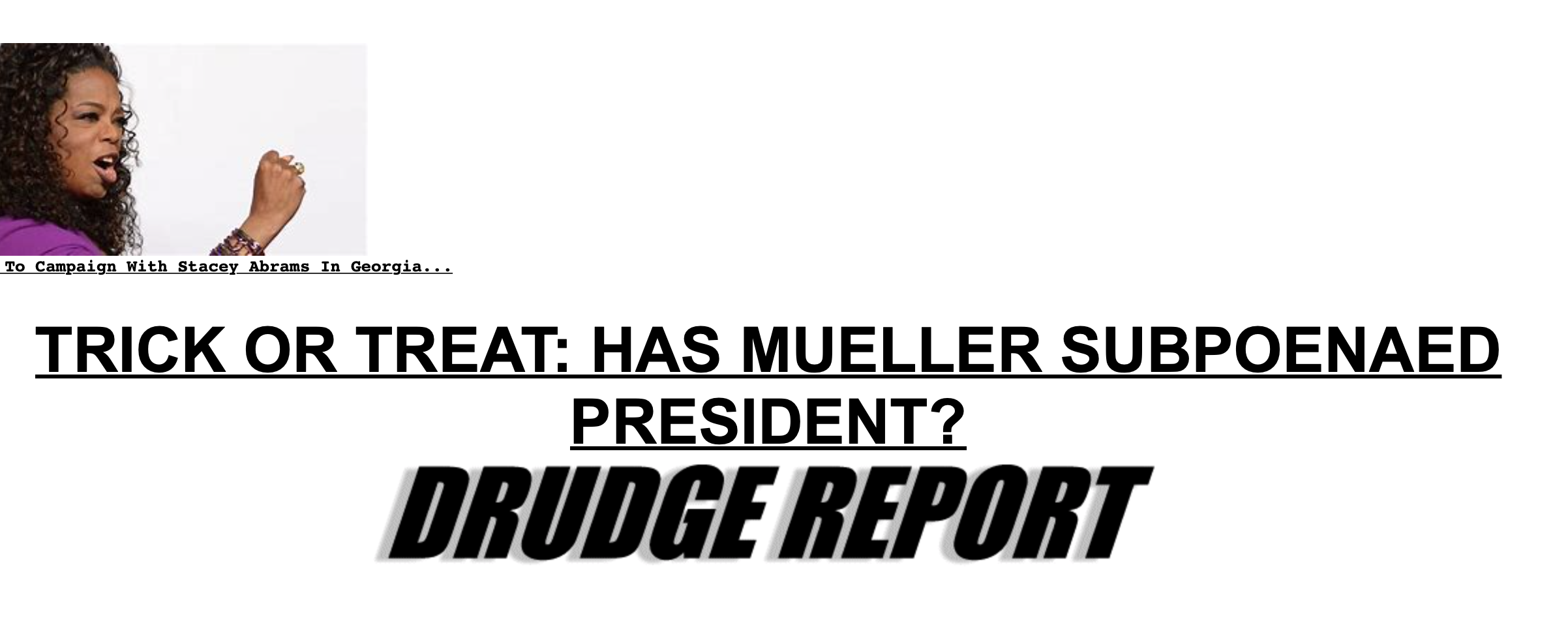 Needless to say, this resulted in some pretty swift responses from legal observers.
Cunningham rightly noted that there have been some odd things going on lately, focusing on an anonymous grand jury witness and the break-neck speed that appeals have been traveling at through the courts. Cunningham wondered why the unknown witness has been able to get "very special" and expedited "handling" before the United States Court of Appeals for the District of Columbia Circuit. The strangeness doesn't stop there:
At every level, this matter has commanded the immediate and close attention of the judges involved—suggesting that no ordinary witness and no ordinary issue is involved. But is it the president? The docket sheets give one final—but compelling—clue. When the witness lost the first time in the circuit court (before the quick round-trip to the district court), he unusually petitioned for rehearing en banc—meaning he thought his case was so important that it merited the very unusual action of convening all 10 of the D.C. Circuit judges to review the order. That is itself telling (this witness believes his case demands very special handling), but the order disposing of the petition is even more telling: President Trump's sole appointee to that court, Gregory Katsas, recused himself.
To recap: We have an unknown witness speeding through the appellate process, the case is getting a lot of attention — so much so, that whole panels of judges are being convened — and a Trump-appointed judge has recused himself.
And so, Cunningham asked, "Has Mueller Subpoenaed the President?" In other words, Cunningham is asking if this murky legal battle is the fight over a subpoena that Rudy Giuliani promised months ago.
Trump attorney Jay Sekulow, meanwhile, denied knowledge of the witness' identity in the story. That seems like a key detail.
CNN legal analyst and attorney Ross Garber was one of the first to push back on the story, saying that he'd already independently confirmed that the idea that Trump is "litigating a subpoena with Mueller is bogus."
Garber said in no uncertain terms that the Politico story is "wrong," adding that Jay Sekulow "was not dissembling when he denied it."
Law&Crime followed up with Garber and he said, "I think it is silly – and irresponsible – to publish a story based on wild, unsupported speculation when sources with actual knowledge have debunked it."
Daniel S. Goldman, a former federal prosecutor and current legal analyst for NBC News and MSNBC, told Law&Crime that while "bogus is a strong word," he remains "skeptical" of the analysis. Instead, Goldman suggested, the unknown witness might be former White House counsel Don McGahn or someone else in the White House counsel's office. He also said the issue at hand could center on whether or not executive privilege was waived.
"Nelson's analysis is reasonable, but to me, it's more likely that the witness may be Don McGahn or someone else in the White House counsel's office — perhaps someone who has already met with Mueller," Goldman said. "The White House may now be asserting executive privilege and the issue of whether they waived it already may be percolating through the courts."
Goldman would add that his skepticism is also fueled by the silence of Trump and Giuliani.
"Mostly, I just don't believe Trump and Giuliani have the discipline to stay quiet, particularly when they can create whatever (bogus) narrative they want and make it a campaign issue. That's mostly why I'm skeptical of the analysis," he said.
Goldman expounded on this thought even more on Twitter, pointing out that it's hard to believe Trump would have been subpoenaed and stayed quiet while knowing that Mueller "can't say anything in response."
[Images via Alex Edelman-Pool/Getty Images, Saul Loeb/AFP/Getty Images]
Have a tip we should know? [email protected]