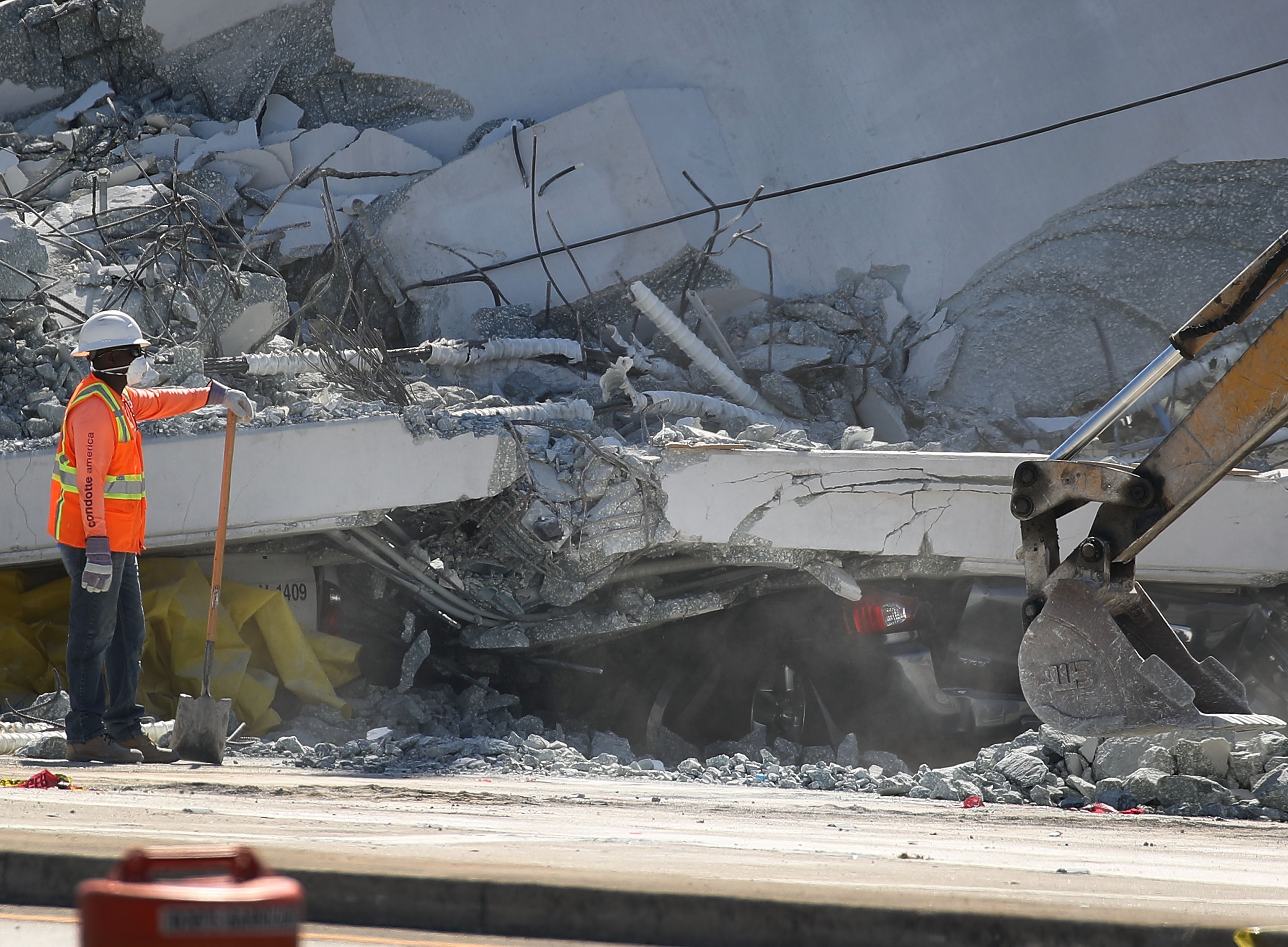 The first of what could be many lawsuits to result from the collapse of a 950-ton pedestrian walkway in Miami was announced on Monday afternoon.
Plaintiffs attorneys led by the firm Morgan & Morgan are currently representing three clients according to an email obtained by Law&Crime. Only one of Morgan & Morgan's clients has been made public as of Tuesday. A request for additional information was not forthcoming at the time of publication.
The known client is Marquise Rashaad Hepburn, who was riding his bicycle under the Florida International University-Sweetwater pedestrian bridge when it collapsed on March 15.
According to the lawsuit filed Monday in Miami-Dade Circuit Court, Hepburn was hit by a car and launched into the air, resulting in serious injuries.
Lawsuits in mass tragedy-accident cases are typically filed immediately after the incident in order to preserve evidence and prevent spoliation, as noted by former Orange Circuit Judge Belvin Perry who is working on the Morgan & Morgan team–and who previously oversaw the Casey Anthony trial.
The estate of Alberto Arias is also planning to file suit. Arias died when his van was crushed by the falling bridge. According to the Daily Business Review, the Arias family has retained the services of Yesenia Collazo with the Collazo Law Firm in Miami and plan to announce further details soon.
Morgan & Morgan's attorneys are apparently looking into reports that an engineer left an ominous voicemail with the Florida Department of Transportation ("FDOT") immediately before the crash occurred.
This voice mail is said to contain a warning to FDOT describing various cracks in the bridge and was allegedly left two entire days before the collapse occurred. Officials at Florida International University say they met with FDOT and their own engineers just hours before the tragic incident in order to talk about the cracks.
John Morgan, of Morgan & Morgan, said he estimated the full liability over the claims likely to be filed would ultimately be in excess of $1 billion.
[image via Joe Raedle/Getty Images]
Follow Colin Kalmbacher on Twitter: @colinkalmbacher
Have a tip we should know? [email protected]