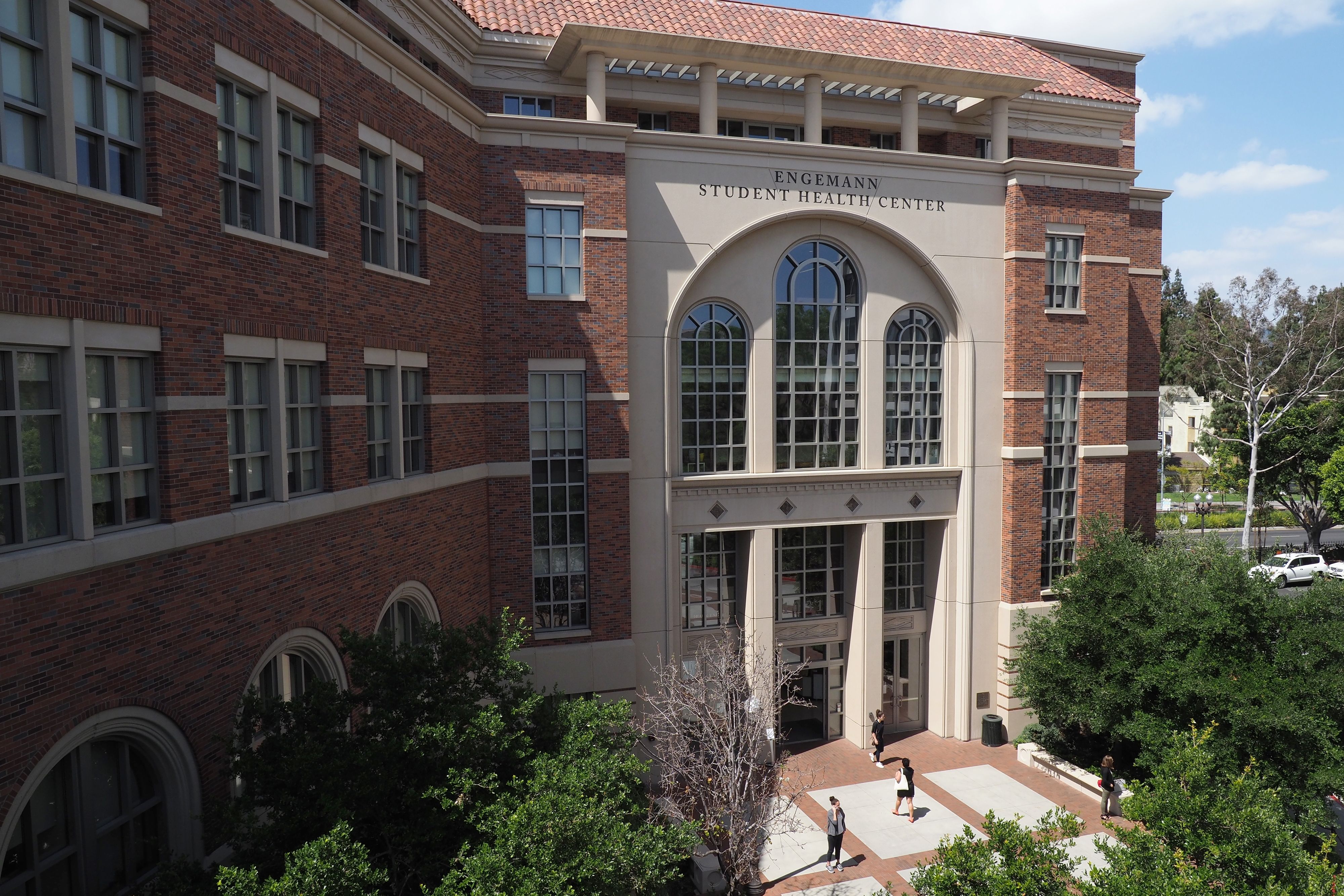 Six women who say they were sexually abused by the campus gynecologist at the University of Southern California have filed the first of many anticipated lawsuits against both the doctor and USC, accusing the university of a years-long coverup.
Four plaintiffs, each identified as Jane Doe at present, are represented by a legal team with some highly relevant experience. Just last week, attorney John Manly negotiated a $500 million settlement with Michigan State University over the Larry Nassar sexual abuse scandal. Two additional plaintiffs filed separate suits against USC. Dozens of such suits are ultimately expected to be filed.
The case revolves around the alleged actions of Dr. George Tyndall, an obstetrician and gynecologist who has worked for USC's student health services for nearly 30 years, mostly at the Engemann Student Health Center on campus. In fact, Tyndall was the university's only full-time OB/GYN during the period of his employment. Tyndall has denied any wrongdoing, saying his exams were appropriate and thorough.
According to the lawsuit filed by Manly, that couldn't be farther from the truth. The lawsuit says:
While Tyndall had his entire ungloved fist inside of Plaintiff Jane Doe 1's vagina, he made a vulgar and demeaning comment on the size of Plaintiff Jane Doe 1's genitalia, saying: "You know what they say about tall women."…These comments did, in fact, shame, humiliate and embarrass Plaintiff to her substantial psychological and emotional detriment, coercing her from disclosing the abuse to USC.
The lawsuit alleges that the university was aware of complaints against Tyndall and "actively and deliberately concealed" the abuse for years.
For their part, officials at USC are denying they did anything wrong–and are particularly sensitive about the idea of having hid Tyndall's behavior. After a report last week in the Los Angeles Times, however, top university administrators admitted that Tyndall was allowed to quietly resign with a financial windfall in 2017. USC officials also noted that Tyndall has been the subject of at least eight complaints filed with the university since the year 2000. And, according to journalist Cory Doctorow, Tyndall's alleged abuse has been an "open secret" at USC for decades.
According to Manly, those numbers are likely much, much higher. In comments to NBC News, he said, "He'd been doing this for 30 years so the numbers could be staggering." Manly added that many of Tyndall's patients had no experience with a gynecologist and wouldn't have known whether what he was doing was medically necessary or appropriate.
The four-plaintiff lawsuit also alleges that Tyndall groped, leered at, and made inappropriate comments to the women while performing procedures "for no legitimate medical purpose and for no other reason than to satisfy his own prurient sexual desires."
One of the Jane Does says she was molested eight times between 2004 and 2007. Another claims she was abused three times between 2008 and 2014–with a chaperone in the room who did nothing. The third woman says Tyndall performed an exam so painful she begged him to stop. The fourth woman says Tyndall dragged his ungloved hands all over body while she was naked.
A second lawsuit was filed by attorney David Ring on behalf of a woman identified as J.C. That suit alleges that Tyndall made inappropriate comments while penetrating her with two of his fingers. Tyndall allegedly said, "Oh, you are really tight. You must be a runner."
In a third lawsuit, intended to be a class action and filed in federal court, Lucy Chi alleges that Tyndall acted in a "suggestive manner" while using non-standard medical techniques during her exam. Chi's lawsuit claims Tyndall first "violated" her before suggesting "the violation of protocol and standard of care was Chi's fault."
On Friday, USC announced it had received in excess of 200 additional complaints about Tyndall's behavior over the years.
[image via ROBYN BECK/AFP/Getty Images]
Follow Colin Kalmbacher on Twitter: @colinkalmbacher
Have a tip we should know? [email protected]