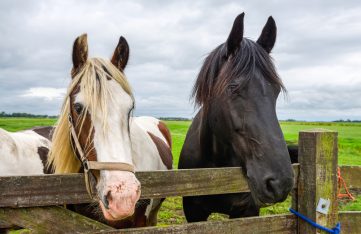 Attorneys representing a former chef at the Mustang Monument Wild Horse Eco-Resort, Armand Appling, told LawNewz they filed an amended complaint late Monday night alleging the owner of the ranch, Madeleine Pickens, created a hostile work environment and made racially insensitive remarks.
Appling's first lawsuit against Pickens, who happens to be the ex-wife of billionaire oilman Boone T. Pickens, alleged she requested that he cook"Black People Food" like fried chicken, BBQ ribs and corn bread for the guests.  She was not interested in chefs preparing "white people food," according to the first complaint.  Furthermore, the original complaint alleged Pickens would refer to African-American employees as "bull" or "ox" and allegedly complained that one had "too much personality" and didn't "fit the image" of staff she wanted employ.
Pickens lawyers successfully argued at a hearing last month that Appling failed to sufficiently prove the evidence needed to succeed on such claims at trial and allowed his attorneys to refile an amended complaint that further fleshes out the harm and damages incurred by the plaintiff, based on the allegations in the lawsuit.
Pickens lawyers also denied any racism on behalf of their client, instead saying her remarks "reflect a non-racial personality conflict and amount to discourtesy, rudeness or lack of sensitivity."
LawNewz.com is working to obtain a copy of the newly filed complaint and will update this story and add any new allegations as soon as possible.
UPDATE:  
In a statement from Mr. Appling's attorneys obtained by LawNewz.com, the harassment is alleged to have started around 2012.   During one instance, plaintiff claims he "asked Ms. Pickens her thoughts on the food he had prepared the previous day and she told him 'it's perfect for the ranch, you just need to use less salt. I know that's hard for you since it's in your genetics to eat salty food.'"
"These comments were offensive to Mr. Appling based on his race," Appling's attorney,Willie Williams told LawNewz.com.
Read the Newly Filed Complaint:
Appling – Amended Complaint by LawNewz on Scribd
[image via Nikolay/shutterstock]
Have a tip we should know? [email protected]