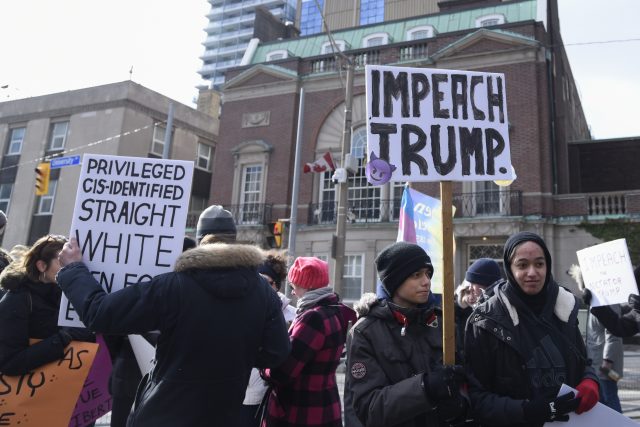 The 2016 presidential election marked the beginning of the Age of Impeachment. Before the Trump vs. Clinton showdown captivated Americans, impeachment of a president was infrequently talked about, and even less frequently done. Only two presidents in history were ever impeached – and neither was convicted. But as the 2016 election drew to a close, the "inevitable" impeachment of presumed winner Hillary Clinton for her part in Emailgate was debated in circles large and small. When Donald Trump pulled out his shocking win, the conversation changed, but impeachment was still at its heart.
WATCH OUR IMPEACHMENT SPECIAL STARTING AT 12 P.M. EDT ON MONDAY ON LAWNEWZ NETWORK:
Now, as President Trump nears his 100th day in office, presidential impeachment looms as either a daily threat or a potential salvation — depending on one's perspective on President 45. Whether we believe President Trump should be impeached or not, one thing is certain: as an electorate, we have permanently changed. Gone are the days when "impeachment" was synonymous with "Watergate," or when it was associated with only the most heinous breach of public trust. In post-Trump America, impeachment has taken its place next to mainstream political tools, likely to be discussed at dinner tables and water coolers for years to come.
LawNewz will take a look at impeachment, its history and purpose, and its current role in our government. Host Elura Nanos will talk with Professor Doni Gewirtzman, Constitutional Law professor at New York Law School, and Ryan Vander Wielen, Political Science Professor at Temple University as we talk all things impeachment. The special programming will begin Monday at 12:00 pm EST on the LawNewz Network (watch on player above).
[image via shutter stock]
Have a tip we should know? [email protected]
Elura Nanos - Columnist & Trial Analyst, Law & Crime; CEO Lawyer Up