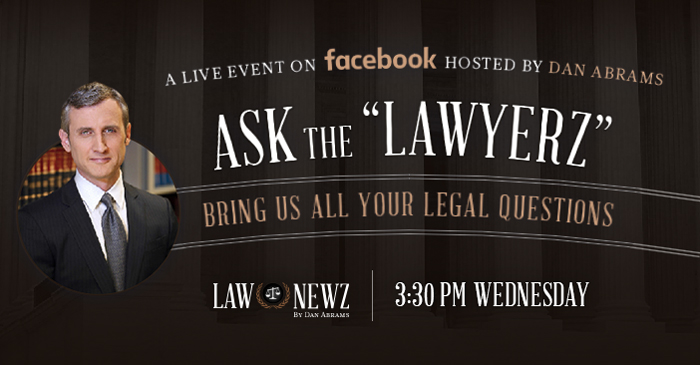 LawNewz.com is proud to announce a new weekly segment on Facebook Live that will feature the nation's top legal experts tackling your legal questions. Our readers and Facebook audience will get direct access to renowned attorneys in specialized areas of the law and each week, we will feature a different legal topic. We will host our second ever event at 3:30 today!
There are two ways to join the conversation either head to our Facebook page and ask your questions live or send us an email at [email protected] and then come back for the live event. We understand that some issues can be sensitive so please indicate if you would like to remain anonymous.
This week, we will focus on personal injury. So if you have questions about what do if you are injured on the job or at a work site, send them our way! Attorney Devon Reiff will be our special guest. Reiff has over 35 years of experience in handling significant personal injury cases involving: Construction Site Accidents; Medical Malpractice; Nursing Home Negligence and Abuse; Motor Vehicle Accidents of all types; liability by Cities, Towns and the State, including Police Brutality and Excessive Use of Force; Property Accidents; and, Dangerous or Defective Drugs and other Products. As you can see, he's done them all, so ask away. Hope you can join us!  I'll be hosting.
Have a tip we should know? [email protected]
Rachel Stockman - Editor in Chief / On Air Host