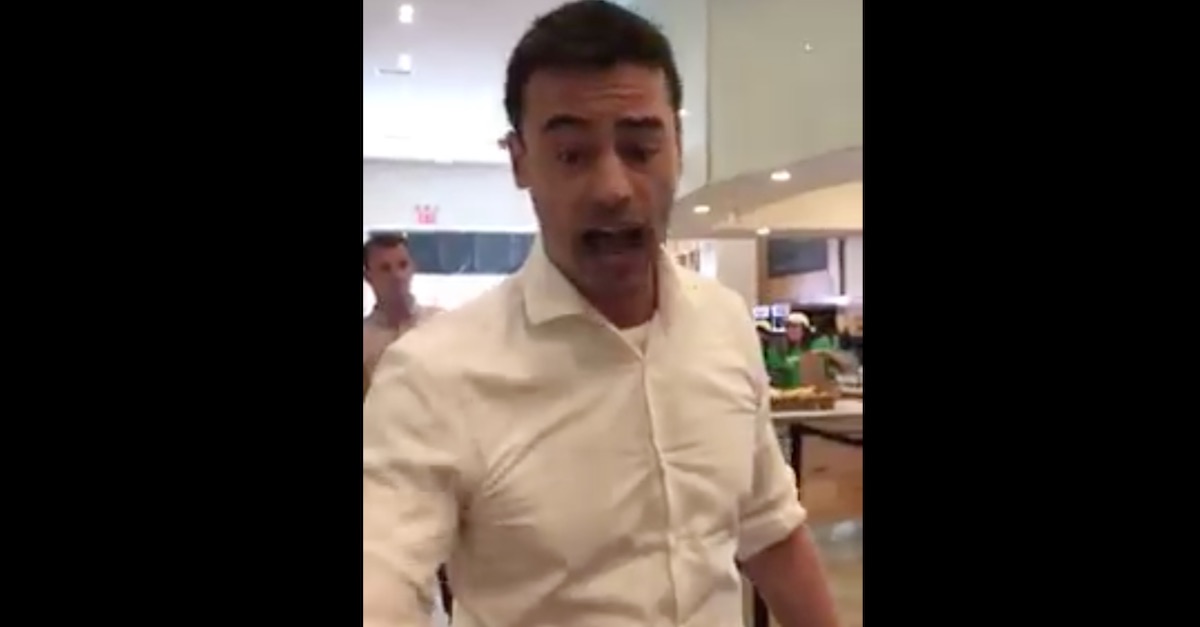 The outrage over a video of a New York City attorney ranting against people speaking Spanish in a restaurant he was in has apparently spread to government officials. Video of the incident showed a man, later identified as lawyer Aaron M. Schlossberg, complaining about a restaurant employee and customer speaking to each other in Spanish, threatening to call Immigration and Customs Enforcement (ICE) because, "My guess is they're not documented."
On Thursday, Rep. Adriano Espaillat (D-NY) announced that he and Bronx Borough President Ruben Diaz, Jr. filed a complaint against Schlossberg with the New York State Unified Court System's disciplinary committee. According to state records, Schlossberg was admitted to the New York state bar in 2003 and has an office in Manhattan. He does not have a record of public discipline.
"What was witnessed in the vile video from Mr. Schlossberg, which has since gone viral, is humiliating and insulting attack [sic] on the more than 50 years of progress that this nation has made since the Civil Rights movement," Espaillat and Diaz said in a letter to the committee's chief attorney Jorge Dopico. They went on to say, "The audacity to profile and verbally assault innocent bystanders and customers in a public commercial location is a violation of our civil society. We watched Aaron's video and we were disgusted."
"We are sending this grievance to say that you cannot engage in xenophobia, bigotry, hate and get away with it. Such behavior should never be tolerated," Espaillat said in a statement.
In a statement of his own, Diaz said, "Racism and hatred have no place in New York State, and certainly no place in our justice system."
Law&Crime reached out to Schlossberg for comment.
[Image via screengrab]
Have a tip we should know? [email protected]