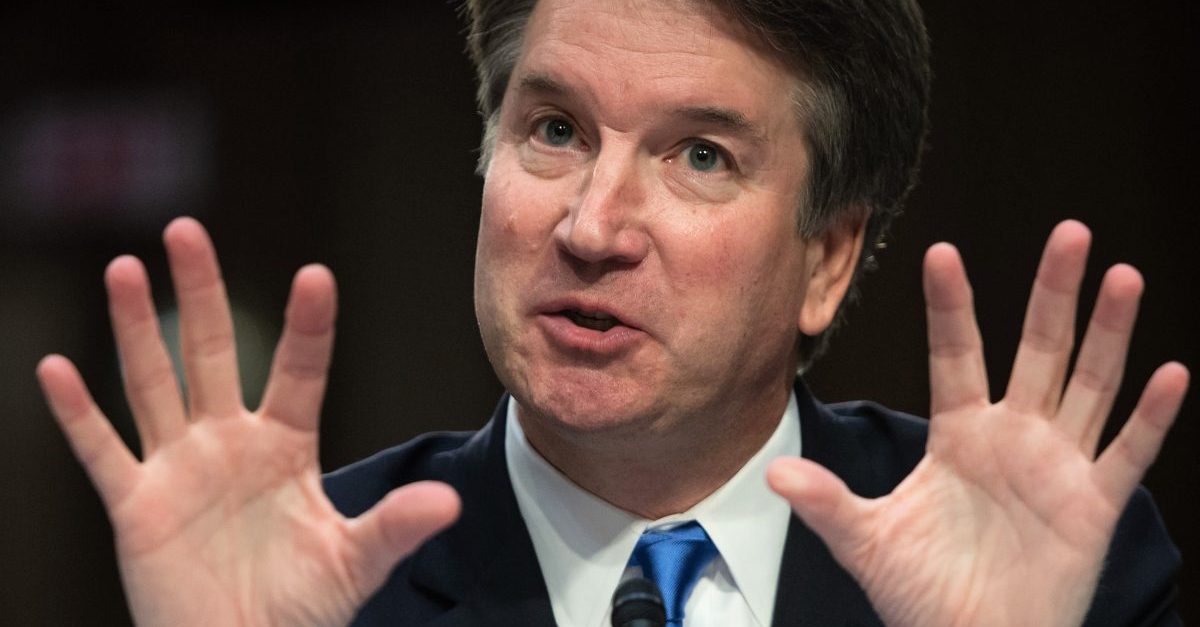 One question that has loomed over Brett Kavanaugh's confirmation process has been the following: If the allegations that Dr. Christine Blasey Ford made against him are true, couldn't he face criminal charges? According to Maryland law enforcement officials, the answer is no, and it's not because what he's accused of doing wouldn't be against the law.
There are a few reasons for this. First and foremost is the fact that Maryland criminal laws were different in 1982 than they are now. The allegations against Kavanaugh would amount to attempted rape or attempted sexual offense, which are both felonies. The problem is that in 1982 they were misdemeanors, and this wasn't changed until 1996.
These days, there are no statutes of limitations for felony offenses in Maryland, or even for misdemeanors that are punishable with imprisonment, "[b]ut we'd have to apply the law as it existed at the time of the allegations," Montgomery County State's Attorney John McCarthy told the Washington Post.
Law&Crime reached out to the State's Attorney's office for more information, but they did not respond.
The issues go beyond such technicalities. A big problem is that Ford has not gone to the police about this, and without the cooperation of an alleged victim, it is extremely difficult to prosecute a case. Not only that, an investigation could be harrowing for an unwilling victim.
"You just can't do that," Montgomery County Police Chief J. Thomas Manger told the Post. "It's morally wrong."
In a matter such as this, where the only solid evidence against Kavanaugh is Ford's word, not having her cooperation would be fatal for the case.
On top of that, Kavanaugh was a minor at the time of the alleged act, which could also play into how a possible case would unfold.
All this being said, it appears that the only official scrutiny that the allegations against Kavanaugh will receive is the current discussion going on in the U.S. Senate.
[Image via SAUL LOEB/AFP/Getty Images]
Have a tip we should know? [email protected]