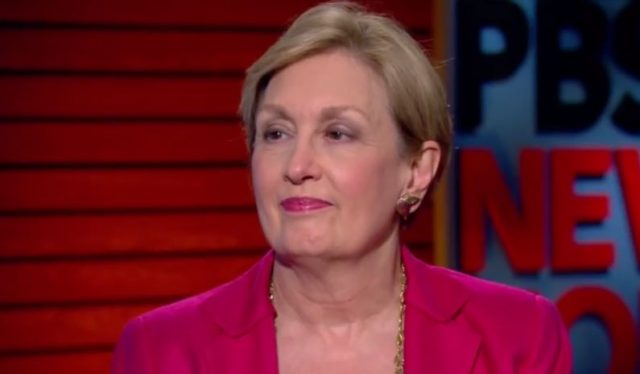 The City of Chicago is engaged in a legal battle against the Trump administration over the Justice Department's policies towards sanctuary cities, and they've hired a firm that's quite familiar with the President. Well, his family, anyway.
The city is being represented by the law firm WilmerHale, with one of the attorneys on the case being Jamie Gorelick. Yup, the same Gorelick who up until recently was representing Jared Kushner in the Russia investigation, and still serves as his counsel (and Ivanka Trump's) for issues including security clearance and ethics compliance. Gorelick also served as Deputy Attorney General under President Bill Clinton,
Chicago's case against the DOJ requests that the court block Attorney General Jeff Sessions from enforcing policies that would deny federal funding to cities that do not allow federal officials to access local jails, notify the feds 48 hours before releasing wanted undocumented immigrants, or share immigration information with Washington.
The city's complaint says the new policies "would federalize local jails and police stations, mandate warrantless detentions … and ultimately make the people of Chicago less safe." It also claims that the time necessary to meet these demands would force the city to keep detainees in custody longer than usual, which would raise a variety of legal issues.
Gorelick and other WilmerHale attorneys are working on the case pro bono, according to CNN. She has stated that her past and current work with the Trump family related to government matters do not present a conflict and will not affect her ability to effectively handle this case.
"Our representations of individuals in the government do not prevent us from representing other clients challenging government policies," Gorelick told the National Law Journal.
[Image via PBS screengrab]
Have a tip we should know? [email protected]