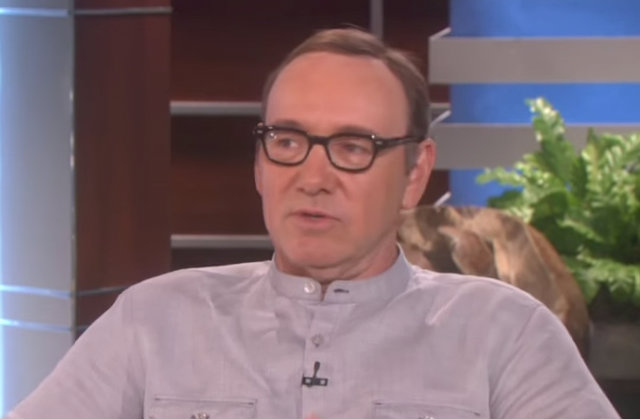 A ex-production assistant on the show House of Cards told CNN that Kevin Spacey sexually assaulted him. Seven other crew members said the actor engaged in sexual harassment. All eight sources are all described as current or former employees for the show, and said Spacey engaged in unwanted touching and what the outlet described as crude comments.
The PA said he was driving Spacey to a set, and the actor put his hands down the assistant's pants.
"I was in a state of shock," he said. "He was a man in a very powerful position on the show and I was someone very low on the totem pole and on the food chain there."
The source said he helped bring Spacey's stuff to the actor's trailer. Spacey made sexual advances once inside.
"I told him, 'I don't think I'm ok with this, I don't think I'm comfortable with this,'" the PA said. Spacey left the set for the day, "visibly frustrated," the source said.
The PA didn't tell cops, but told the story to a coworker at the time. CNN said they corroborated the story with that coworker.
Another person, an ex-camera assistant, said Spacey's pattern of sexual harassment was an open secret.
"All the crew members commented on his behavior," he said. "What gets me is we have to sign sexual harassment paperwork before the start of the show and apparently [Spacey] doesn't have to do anything and he gets away scott-free with this behavior."
He said crew members didn't complain because they worried about getting fired.
This follows increased scrutiny against the actor. Buzzfeed published a report, in which actor Anthony Rapp said Spacey made an unwanted sexual advance against him in the 1980s. (Rapp was underaged at the time.)
Spacey said that he didn't remember that incident. Production on House of Cards was suspended Tuesday. On Thursday, amid mounting pressure, the actor's publicist told The New York Times that Spacey was getting "necessary evaluation and treatment." Law Newz reached out for comment.
"We are deeply troubled to learn about these new allegations that are being made to the press concerning Kevin Spacey's interaction with members of the crew of House of Cards," said MRC, the production company behind House of Cards, in a statement obtained by CNN. "As the producer of the show, creating and maintaining a safe working environment for our cast and crew has always been our top priority. We have consistently reinforced the importance of employees reporting any incident without fear of retaliation and we have investigated and taken appropriate actions following any complaints."
[Screengrab via The Ellen Show]
Have a tip we should know? [email protected]