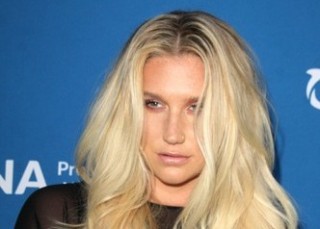 Pop singer Kesha (real name Kesha Rose Sebert) has dropped her sexual abuse lawsuit in California against producer Dr. Luke (real name Lukasz Gottwald). According to Rolling Stone, Kesha continues to appeal decisions in her contract battle with Dr. Luke, which is taking place in a New York court. In that case, a judge denied Kesha's request for an injunction granting her a release from her contract and dismissed her sexual assault claim. The California suit had been on hold pending the New York case. Her only remaining claim in that case is her request to be released from her contract with Gottwald's company, KMI. She also still has the option of refiling the California case in the future, BuzzFeed News reported.
Kesha's attorney, Daniel Petrocelli, issued a statement, saying:
Kesha is focused on getting back to work and has delivered 28 new songs to the record label. We have conveyed to Sony and the label Kesha's strong desire to release her next album and single as soon as possible.
Gottwald's lawyer, Christine Lepera, told Rolling Stone in an emailed statement:
If Kesha is voluntarily dismissing her claims in the California case, it is because she has no chance of winning them. Earlier this year, she lost her meritless counterclaims against Dr. Luke in the New York Action. Recently, the California Court invited Dr. Luke and the other defendants to move to dismiss Kesha's claims in that action. Kesha never should have brought her false and meritless claims against Dr. Luke in any court. Dr. Luke's defamation and other claims against Kesha are still proceeding.
A source told Rolling Stone that Kesha had been recording music independently, and recently turned them over to Gottwald's Kemosabe label, hoping that they will release a single and album in the near future. Her last album, Warrior, came out in 2012. She has seven performance dates planned in August under the name "Kesha and the Creepies," kicking off August 9 in Cleveland.
[Image via Shutterstock]
Have a tip we should know? [email protected]