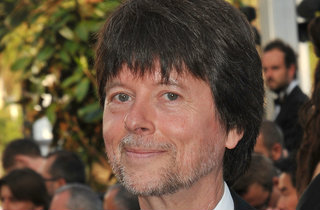 Donald Trump recently told CNN that he still thinks the "Central Park Five" are still guilty. This group of black and Latino men were convicted for a highly publicized 1989 rape, and at the time, Trump famously responded by taking out a full-page ad in local New York City papers: He called for a return of the death penalty in the state. But convictions for the five were overturned in 2002.
Now one of their well-known supporters has criticized Trump on Twitter.
Apparently Mr. Trump is unfamiliar with the concept of wrongful conviction. https://t.co/8oyLx7qazi

— Ken Burns (@KenBurns) October 7, 2016
Filmmaker Ken Burns directed the 2012 documentary The Central Park Five. Another Twitter user, who burns retweeted, suggested the guilty claim was racist.
Nah he's very familiar. He said we should boycott Italy when Amanda Knox was jailed for murder. He's unfamiliar with black innocence. https://t.co/FEEpkzobDn

— Deacon MelvinJenkins (@JosephBananas) October 7, 2016
And yes, Trump once called for a boycott of Italy because of a disputed case in which an American college student was tried by Italian authorities for murder.
Everyone should boycott Italy if Amanda Knox is not freed—she is totally innocent.

— Donald J. Trump (@realDonaldTrump) September 30, 2011
This isn't the first time Burns criticized the Republican Party's nominee for president. He's previously did so during a 2016 commencement speech at Stanford University.
Update – October 8, 10:25 a.m.: LawNewz.com obtained a statement from Burns as well as Central Park Five co-directors Sarah Burns, and David McMahon.
Mr. Trump's comments on the five young men who were wrongfully convicted in the Central Park Jogger case are part of his worn out pattern of denying facts and evidence to promote a perverse alternate reality in which people of color are seen as a threat to America.
[image via Featureflash Photo Agency and Shutterstock]
–
Follow Alberto Luperon on Twitter (@Alberto Luperon)
Have a tip we should know? [email protected]