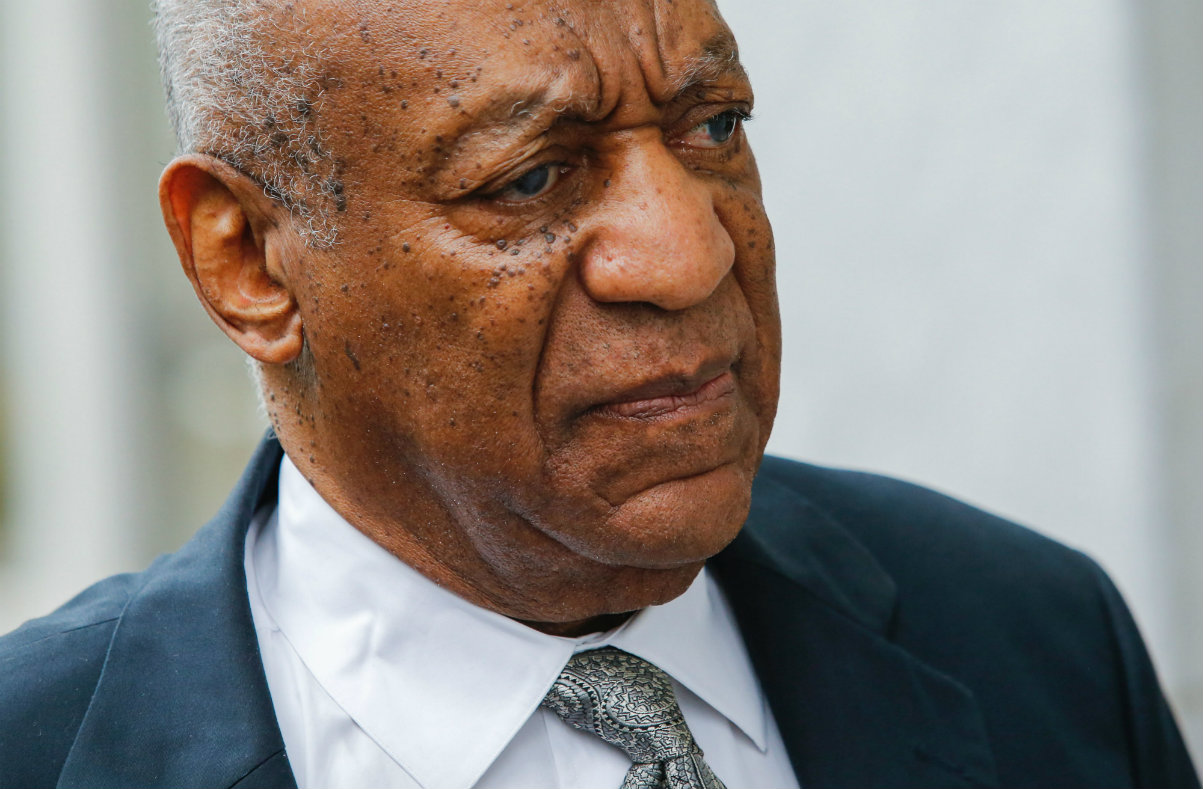 Bill Cosby's defense team claimed racial discrimination after Montgomery County prosecutors eliminated a black woman from the jury pool in the comedian's upcoming sexual assault retrial, according to The Associated Press. The state insisted that is not the case, and pointed out that two black people have already been seated on the panel.
The 1986 U.S. Supreme Court case at play here is Batson v. Kentucky. James Kirkland Batson, a black man convicted by an all-white jury for burglary, argued that his rights were violated after four black people were struck from the panel. Justices upheld an 1879 ruling, and said that while defendants don't have to right to a jury panel featuring people of their own race, the 14th Amendment's equal protection clause stops prosecutors from striking jurors on the basis of race.
Batson challenges tend to be pretty routine in trials.
Steve O'Neill, the presiding judge in the Cosby trial, openly doubted that the exclusion of the black juror was based on discrimination, but he nonetheless decided to stop jury selection in order review the defense motion.
Eight jurors have been seated so far: four men, and four women; six white, and two black.
In recent years, dozens of women publicly accused Cosby of sexual misconduct, up to and including rape, but allegations go back decades, and the vast majority won't be adjudicated because of statutes of limitations. This Pennsylvania trial, involving the alleged 2004 sexual assault of Andrea Constand at Cosby's home, is the only one to reach criminal court.
The comedian denies the claims against him and his defense argued at his first trial that he and Constand had consensual relations.That trial, which took place last year, ended in a hung jury.
[Image via EDUARDO MUNOZ ALVAREZ/AFP/Getty Images]
Have a tip we should know? [email protected]