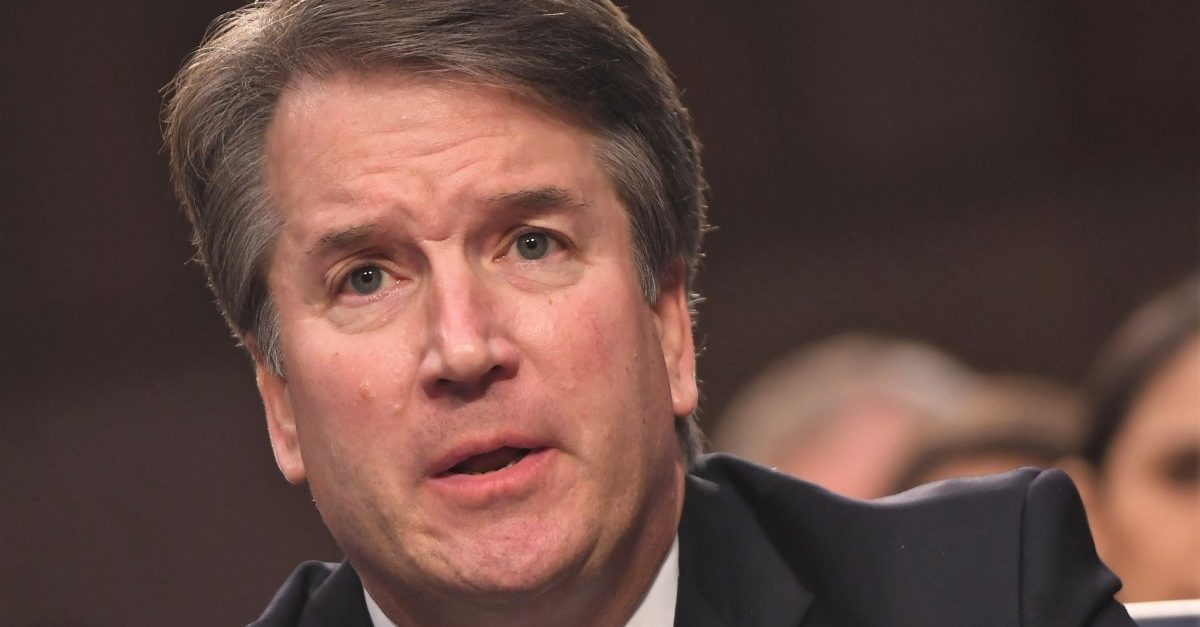 Judicial ethics complaints that were filed against Supreme Court Justice Brett Kavanaugh have been dismissed because the rules cited in said complaints do not apply to Kavanaugh, the Judicial Council of the Tenth Circuit has determined.
Chief Circuit Judge Timothy M. Tymkovich entered the order on behalf of the Council on Tuesday, saying that the complaints citing the Judicial Conduct and Disability Act against Kavanaugh had to be dismissed because Kavanaugh "is no longer a judge covered by the Act," due to "his elevation to the Supreme Court."
The complaints, Judge Tymkovich said, "generally allege that Justice Kavanaugh made false statements during his nomination proceedings to the D.C. Circuit in 2004 and 2006 and to the Supreme Court in 2018; made inappropriate partisan statements that demonstrate bbias and a lack of judicial temperament; and treated members of the Senate Judiciary Committee with disrespect."
There were 83 complaints in all. Notably, sexual misconduct allegations against Kavanaugh from women such as Dr. Christine Blasey Ford and Deborah Ramirez were not mentioned explicitly in the Tenth Circuit document. The closest Tymkovich came to doing so was here: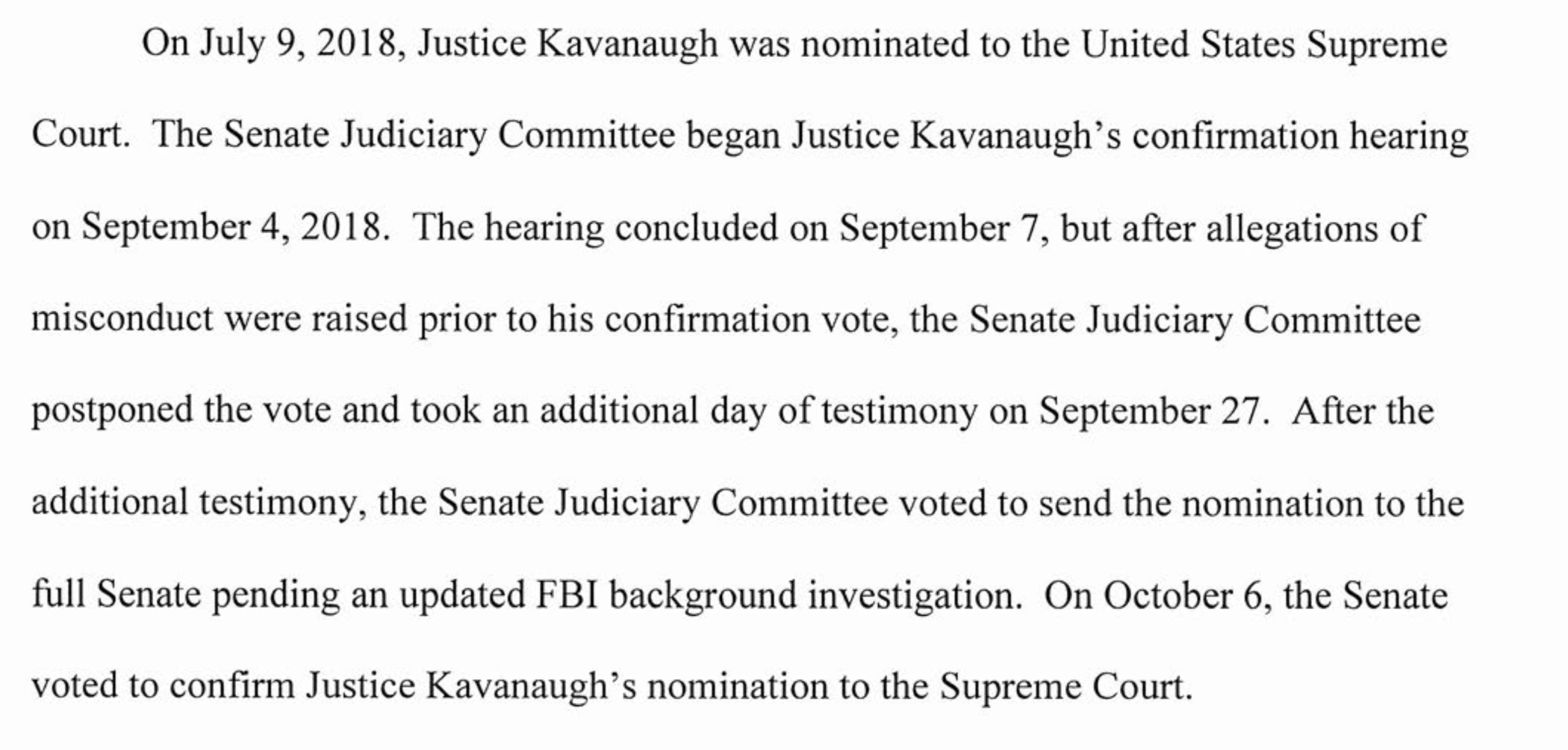 The reason for that appears to be that the complaints did not "pertain to any conduct in which Justice Kavanaugh engaged in as a judge on the D.C. Court of Appeals."

This was another slight acknowledgement of the sexual misconduct claims.
Tymkovich said that the Judicial Conduct and Disability Act does not apply to Supreme Court justices.
The Act addresses 'complaints' and defines the term 'judge.' With respect to complaints, the Act provides, 'Any person alleging that a judge has engaged in conduct prejudicial to the effective and expeditious administration of the business of the courts, or alleging that such a judge is unable to discharge all the duties of office by reason of mental or physical disability, may file with the clerk of the court of appeals for the circuit a written complaint containing a brief statements of the facts constituting such conduct."  The Act defines the term 'judge' as a 'circuit judge, district judge, bankruptcy judge, or magistrate judge.'
The judge went on to say that Rule 4 dictates that a complaint "under these rules may concern the actions or capacity only [he added emphasis here]" when the judges are from U.S. courts of appeals, U.S. district courts, bankruptcy courts or if the judges are magistrate judges.
"Neither the Act nor the Rules apply to justices of the United States Supreme Court," he said, explaining that Congress has rejected a statutory amendment in the past that would have extended the Judicial Conduct and Disability Act to SCOTUS justices.
Tymkovich concluded that while the complaints are "serious," the Judicial Council lacked the authority to do anything about them.
Judicial complaints against… by on Scribd
[Image via Saul Loeb/AFP/Getty Images]
Have a tip we should know? [email protected]