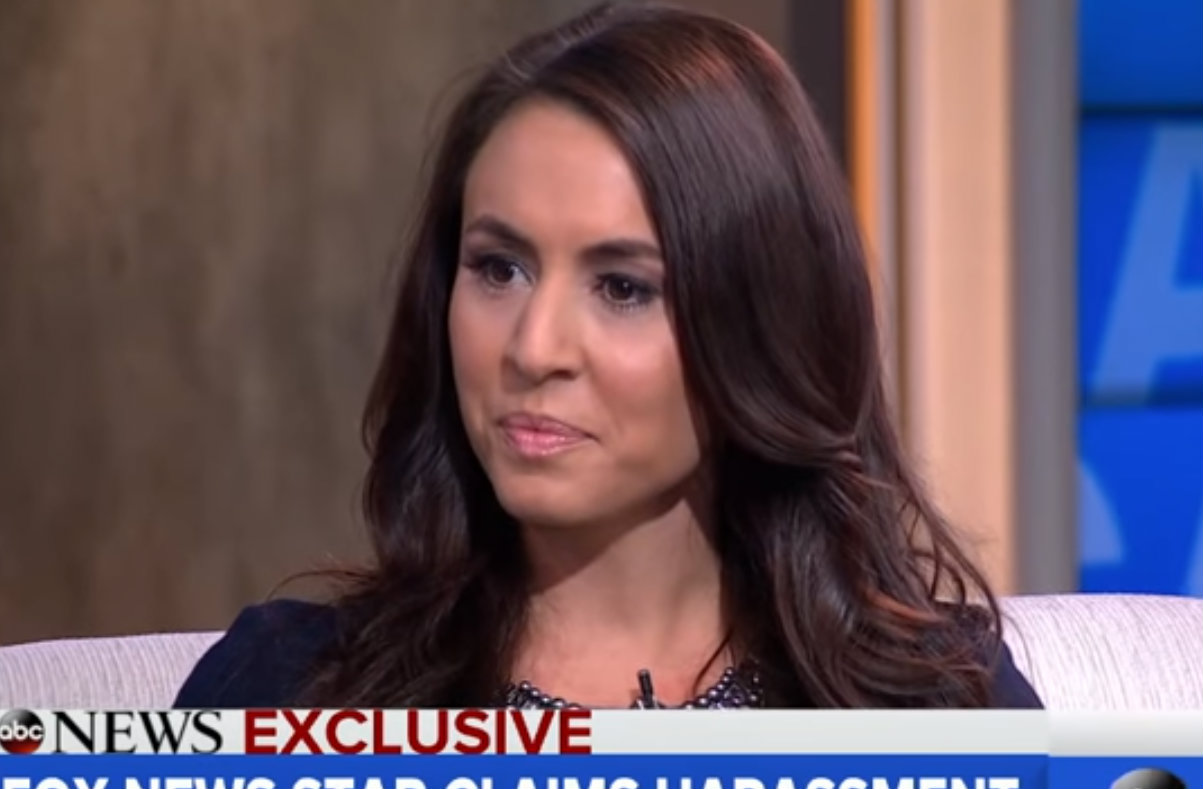 Former Fox News host Andrea Tantaros' lawsuit against the network is over. The complaint was dismissed Friday in the U.S. District Court of the Southern District of New York, after the judge issued a blistering ruling.
Tantaros sued Fox in April 2017. She claimed the network spied on her, hacked her personal electronic devices, and used proxy social media accounts to harass her online. Co-president Bill Shine, former CEO Roger Ailes (who Tantaros previously claimed sexually harassed her), and other execs were named as defendants. In the amended complaint, she said Ailes surreptitiously had a close-circuit TV system record female Fox employees as they changed on the premises.
In his new ruling, Judge George B. Daniels picked apart Tantaros's complaint for lacking evidence.
"For the reasons already stated, vague, speculative, and conculsory allegations concerning malware allegedly found on Plaintiff's personal computer and Fox News's purported ability to access or monitor communications on Plaintiff's Blackberry are insufficient to state such a claim," he wrote. "With respect to her Gmail account, Plaintiff believes that 'someone' accessed her account without authorization, but she doesn't allege which of the Defendants, if any, actually did so."
She also failed to provide "factual support" for her claim Ailes and Shine had a person hack her personal computer and other electronic devices, Daniels wrote.
Daniels also shredded the claim that Ailes had Tantaros recorded through hidden cameras, saying the "Plaintiff pleads no facts to support this belief, much less ones to make her unsubstantiated allegations rise 'above the speculative level.'"
Tantaros did not immediately respond to a Law&Crime request for comment Friday evening.
For her, this court battle has been rocky since at least September, when she split with attorney Judd Burstein.  In court documents, the lawyer cited an "irretrievable breakdown in the attorney-client relationship." Things didn't get better. After going through several different attorneys, Tantaros started representing herself in court.
[Screengrab via ABC]
Have a tip we should know? [email protected]