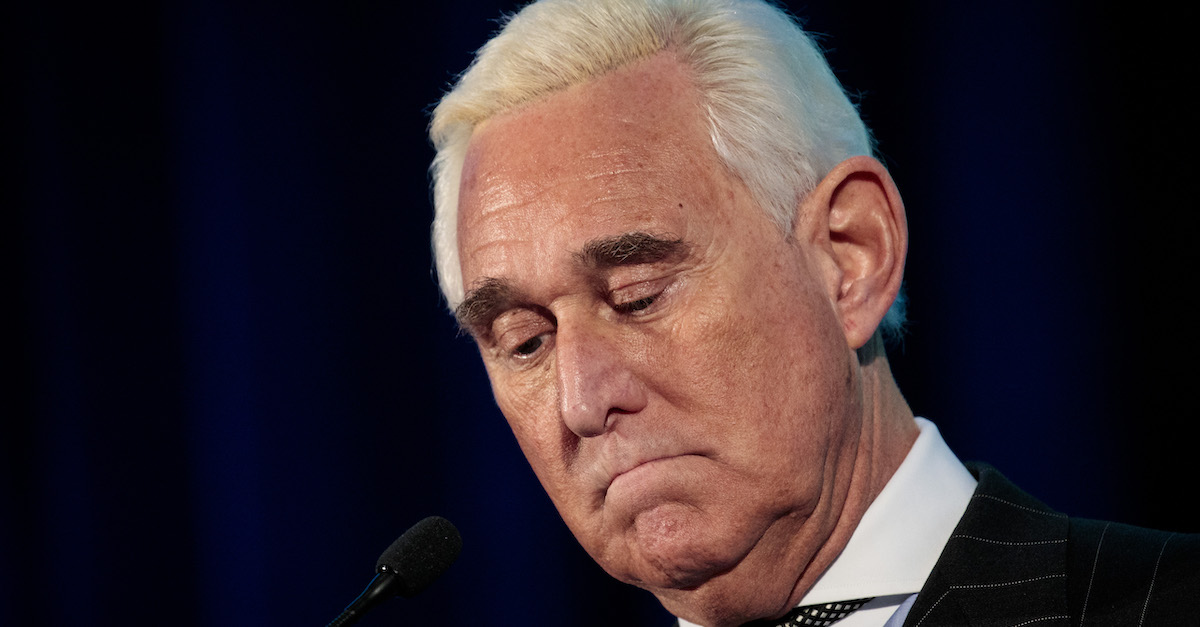 Former Donald Trump adviser Roger Stone was in Washington, D.C. federal court on Friday for an appearance in his criminal case. After many media appearances addressing the allegations against him earlier in the week, Judge Amy Berman Jackson warned that the TV spots may come to an end.
The judge was expected to say Friday whether or not she would issue a gag order in the case, to prevent public comments from the parties involved potentially tainting the jury pool. While she did not make a decision on the matter, she did say that she is still considering the gag order.
Judge Berman Jackson told Stone that the case is "a criminal proceeding and not a public relations campaign," or "a book tour."
Roger Stone's hearing is over — judge said she's considering imposing a gag order, but hasn't made up her mind yet. She said she understood Stone's desire to tell his story, but she had to ensure a fair trial: "This is a criminal proceeding and not a public relations campaign…"

— Zoe Tillman (@ZoeTillman) February 1, 2019
At the same time, the judge recognized that Stone wants to be able to publicly tell his side of the story. Stone is accused of obstruction of justice, witness tampering, and giving false statements to investigators. He claims that he is innocent, and that any false statements were not lies, but the result of memory lapses. Stone has explained his media tour by claiming that when people are accused of crimes and don't say anything, people assume they're guilty.
The judge, however, indicated that Stone's public statements could unfairly influence the public to the extent that it would be difficult to find jurors without preconceived notions of the case. For the same reason, she issued a gag order in Paul Manafort's recent case.
The judge gave each side a week to present arguments for or against such an order in this case. Assistant U.S. Attorney Michael Marando said that he and Stone's lawyers are targeting the fall of 2019 for trial.
[Image via Drew Angerer/Getty Images]
Have a tip we should know? [email protected]