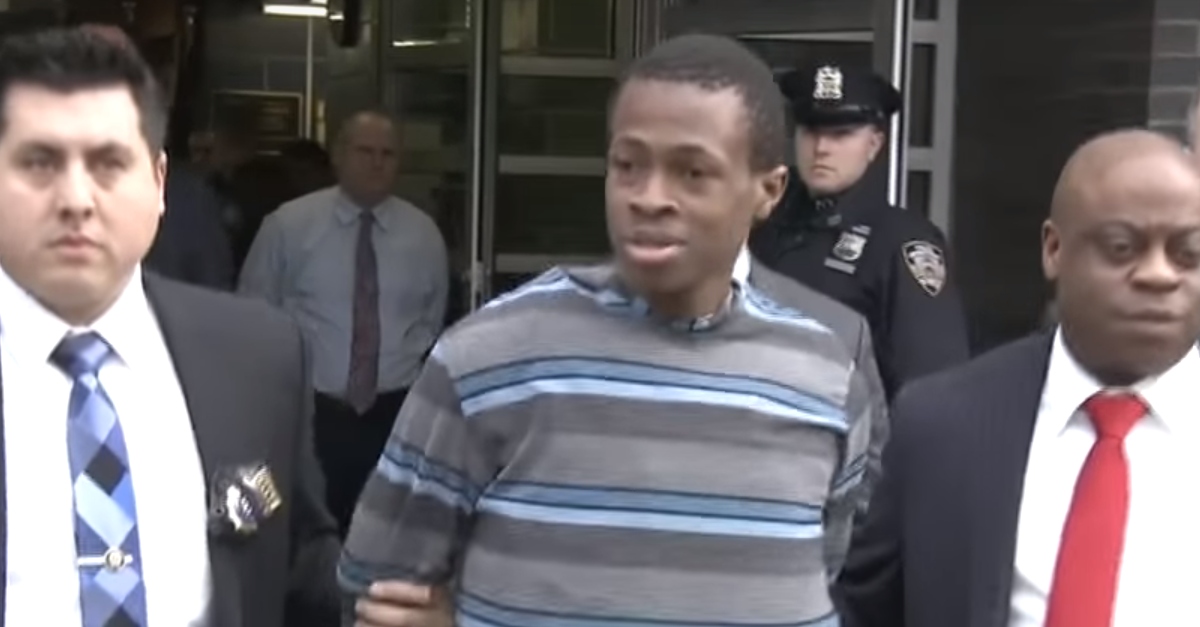 Chanel Lewis' attorneys demanded a mistrial in the case of the murder of Karina Vetrano. The defense filed a motion on Monday over an anonymous letter that said prosecutors withheld evidence. The trial judge rejected their request, according to The New York Post.
Prosecutors in New York City say Lewis murdered the 30-year-old Vetrano in August 2016. The victim went out for a routine jog, but didn't return. Her father testified to finding her body.
The case went unsolved for months. The letter, first reported by The New York Daily News, said that police first thought that two "jacked up white guys from Howard Beach" killed Vetrano.
Lewis' attorneys said that police only collected the defendant's DNA as part of a "race-biased dragnet" that involved 360 African-American men.
The first trial ended in November with a hung jury. An alternate said that he would have gone with an acquittal. Police arrested Lewis in February 2017 after months of investigating, and they said DNA discovered under Vetrano's fingernails helped identify the killer. Prosecutor Brad Leventhal said the defendant confessed to cops that he strangled the victim, a stranger.
The defense insisted that their client made the so-called confession in a coercive environment, and while being in a windowless room for two hours without access to a phone. They also argued that defendant and victim may have separately touched the same surface, and this would explain the DNA found at the scene. They also argued that Vetrano's father contaminated the scene accidentally.
The defense "would have you believe that the defendant's DNA was just floating around," Leventhal said, according to the Post. "It's preposterous, certainly not reasonable."
Preposterous or not, jurors were split over whether Lewis was guilty.
[Screengrab via CBS]
Have a tip we should know? [email protected]