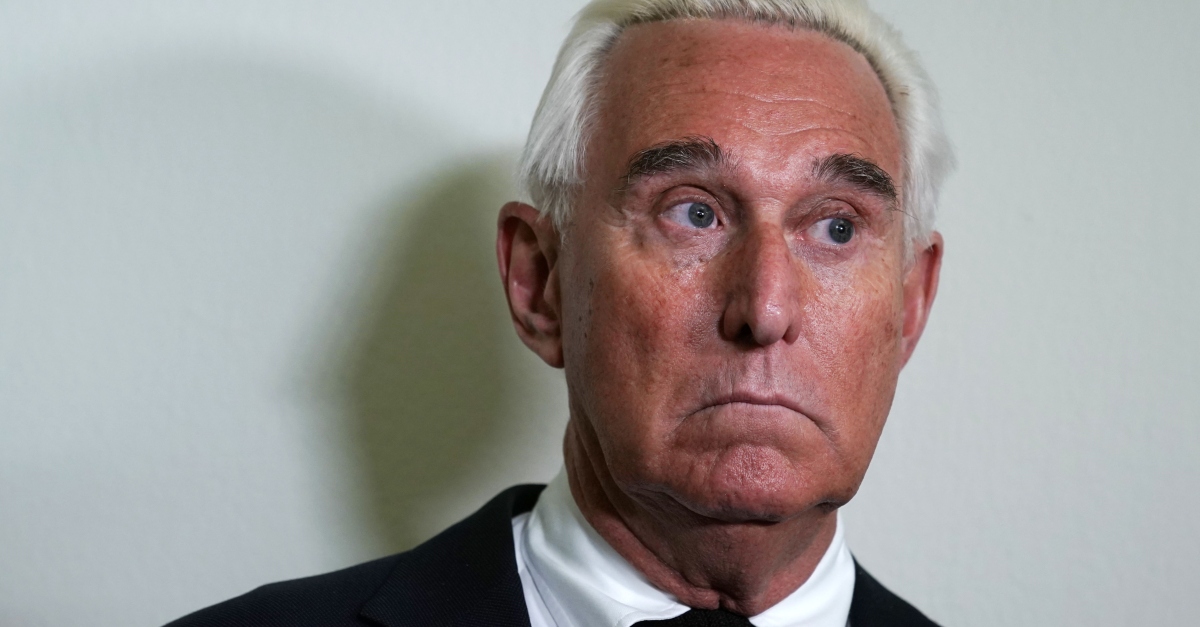 If Roger Stone was trying to get Judge Amy Berman Jackson's attention, it worked.
The political operative accused of witness tampering, obstruction, and other charges posted an image on Instagram on Monday that featured the federal judge's face and crosshairs near her head.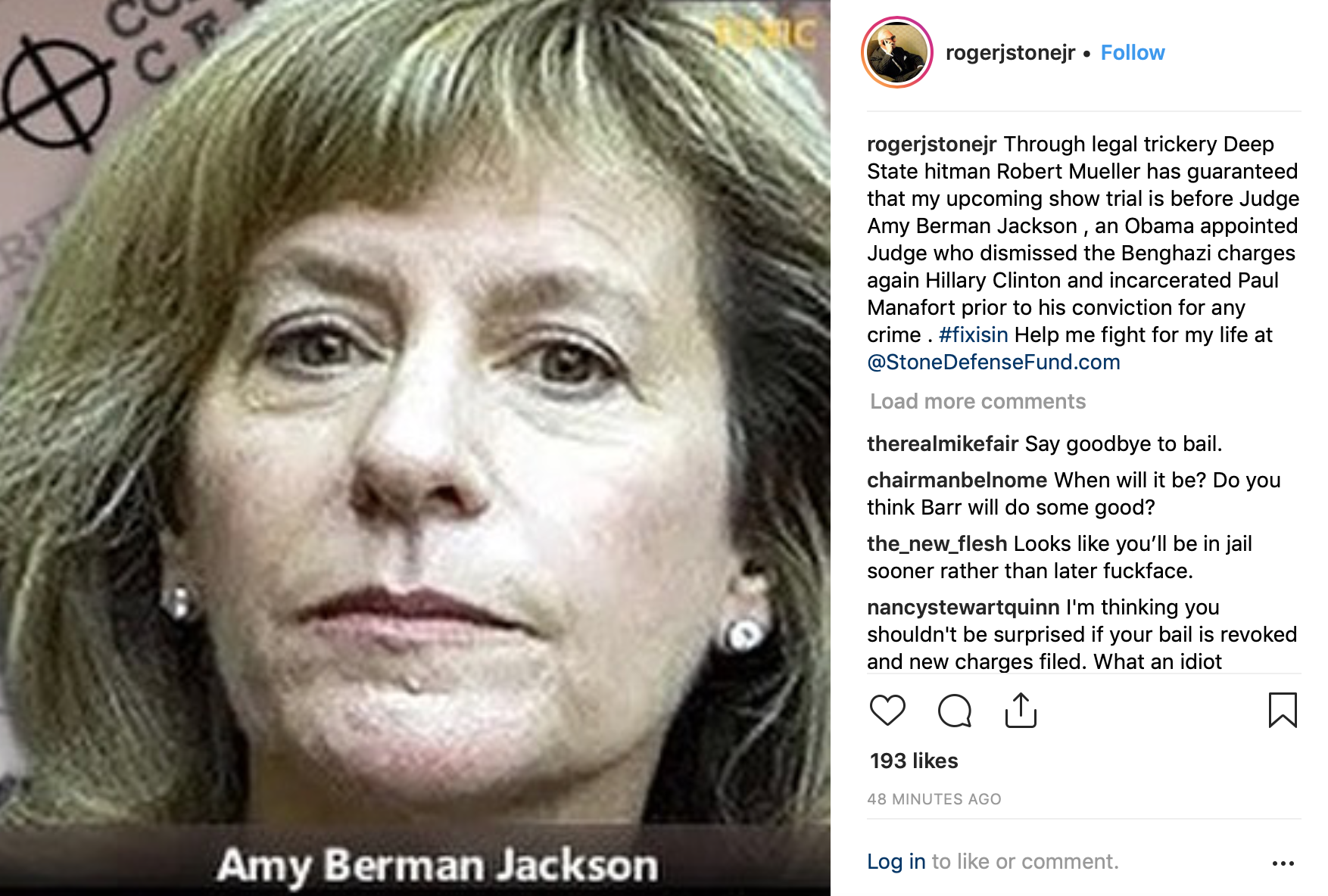 Despite Stone removing the post soon after, and even filing an apology with the court, Judge Jackson is now ordering Stone to answer to her in person.
Law professors immediately argued that Stone's post could be viewed as an illegal threat against a judge, and that he could end up behind bars for it. Law&Crime also noted at the time that it could result in a more restrictive gag order in his case. Judge Jackson's order on Tuesday showed that there's validity to both of these ideas.
In a brief order, Judge Jackson said that Stone is order to appear on Thursday for a hearing "as to why the media contact order entered in this case … and/or his conditions of release … should not be modified or revoked in light of the posts on his Instagram account on or about February 18, 2019."
Judge Jackson's gag order on Stone and his attorneys currently prohibits discussion of his case outside the courthouse itself, but she could very well alter it to bar him from saying anything about it at all, at any place, at any time. Stone has stated that he wants to speak out about his case, because people who don't say anything when they are accused of crimes appear guilty to the public.
It wasn't very long ago that Judge Jackson issued a broad gag order and revoked conditions of release in Trump campaign member's case. In Paul Manafort's D.C. case, she imposed a gag order, and after he was accused of witness tampering, she ordered him to go to jail when he had previously been granted pre-trial release.
On Thursday, Stone will have to argue why he shouldn't meet the same fate. The show cause hearing is scheduled for 2:30 p.m.
[Image via Alex Wong/Getty Images]
Have a tip we should know? [email protected]