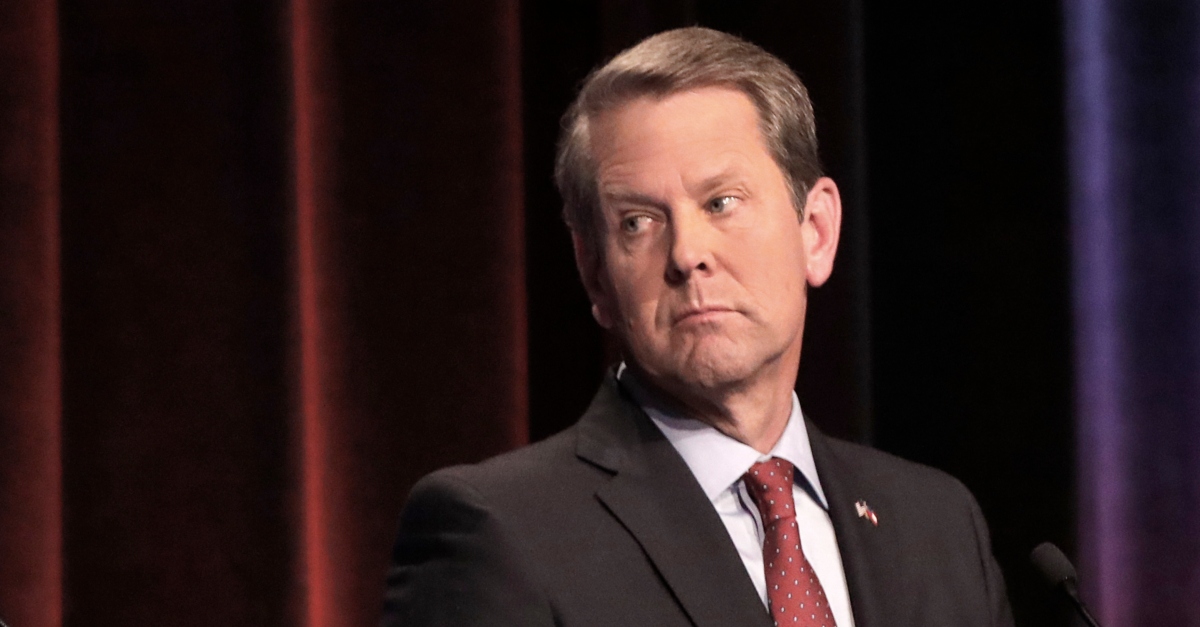 The controversy over the Georgia gubernatorial election continues, and a federal judge ordered that the state must set up a system to allow voters who had to submit provisional ballots to make sure that their votes were actually counted. Provisional ballots are cast when people show up for the polls and their names fail to appear on the list at their voting site. Voters are offered the opportunity to fill out these ballots, which can then be counted once it is verified that they were indeed able to vote. A lawsuit now wants to make sure that they're being properly counted.
The case, brought against then-Secretary of State Brian Kemp–who is the Republican candidate in the race–alleges that more of these situations than usual may have arisen after Kemp publicized a weakness in his office's website where voter information could be accessed. Ironically, Kemp accused Democrats of hacking the system after the vulnerability was brought to his attention by the representative of a cybersecurity expert the Democrats brought in to address the problem. Now, nonprofit group Common Cause claims that by making the problem publicly known and not fixing it, Kemp's office made it easier for voter data to be altered, which allegedly may have resulted in more people having to fill out provisional ballots.
In a race as close as the one between Kemp and Democrat Stacey Abrams, every vote matters, and Common Cause wants to make sure that all of these provisional ballots are being properly tallied. To that end, U.S. District Judge Amy Totenberg ruled that not only does the State of Georgia have to properly go through each provisional ballot to make sure those who filled them out rightfully voted, but they have to give information about each one, such as "the reason why that voter was required to use a provisional ballot." They must also set up a hotline and website so that voters who filled them out can make sure they were counted.
"The right to vote is fundamental, and no one should lose that right because of mistakes in the voter registration database," said Myrna Perez of NYU's Brennan Center for Justice, which helped represent Common Cayuse. "The Georgians who voted in this election deserve better than what the state wanted to give them."
In a statement Monday, Kemp campaign spokesman Ryan Mahoney said, "Stacey Abrams lost and her concession is long overdue."
So far, Kemp has been estimated to be in the lead with roughly 50.3 percent of the votes. If Kemp's total falls below 50%, a runoff election may be required. Kemp, who was still Georgia Secretary of State at the time of the election, resigned on November 8 amid calls that he should not be the one to preside over vote counts in his own election.
[Image via John Bazemore-Pool_Getty Images]
Have a tip we should know? [email protected]