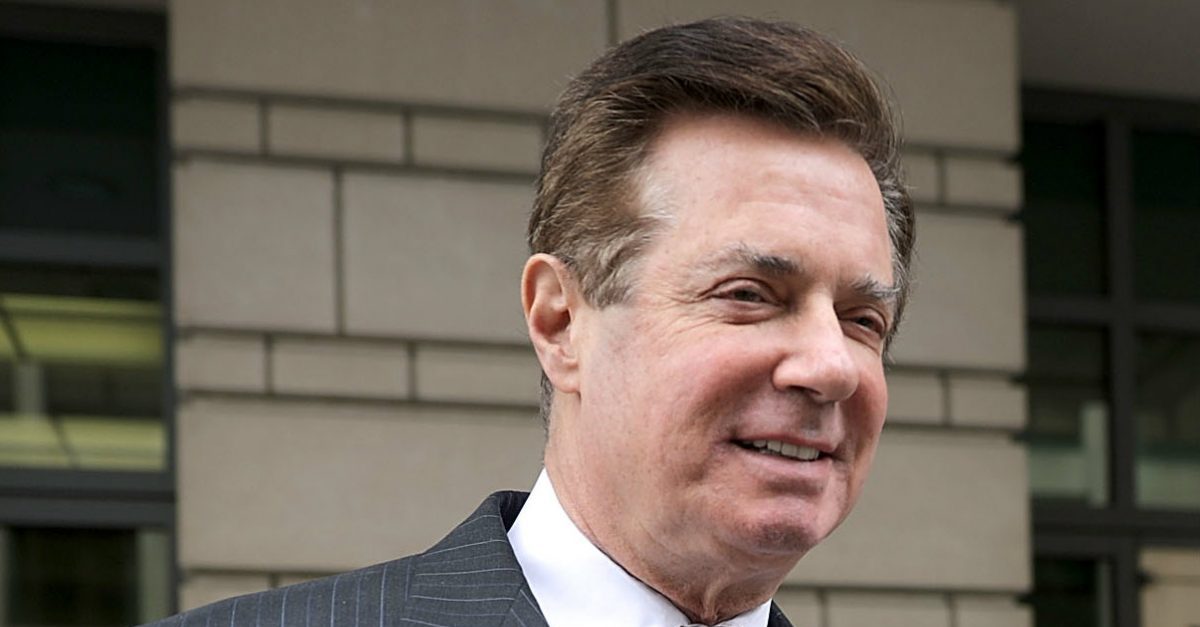 The judge in Paul Manafort's upcoming money laundering trial in Washington, D.C. announced plans for what she admitted is a "partial closure" of the proceedings, as she intends to bar the public–and the news media–from being in the courtroom during jury selection. The trial is currently scheduled to begin on September 24, after a delay pushed it from September 17.
Judge Amy Berman Jackson stated her intentions during a hearing on Tuesday, when she expressed her concern over press attention that the trial is expected to draw, Politico reported. The judge stated that her plan is to personally question each individual potential juror. The only people she wants present during that process are members of the jury pool, and lawyers from Special Counsel Robert Mueller's office and Manafort's defense team.
Judge Jackson's reasoning reportedly is that she is concerned that jurors may come into improper contact with the media, the public, or even attorneys if everyone is allowed inside.
Once the jury is selected, it is expected that everyone will be allowed to observe and report on the trial, which is based on allegations of conspiracy, money laundering, obstruction of justice, and acting as an unregistered foreign agent. It all stems from Manafort's work for the Ukrainian government. The former Trump campaign manager was recently convicted on eight out of 18 counts in a bank fraud and tax fraud trial in Virginia federal court. That case was also related to Manafort's Ukrainian work. The jury was hung on ten of the counts. One juror said there was only one holdout who kept Manafort from being found guilty on all 18 counts.
[Image via Chip Somodevilla/Getty Images]
Have a tip we should know? [email protected]