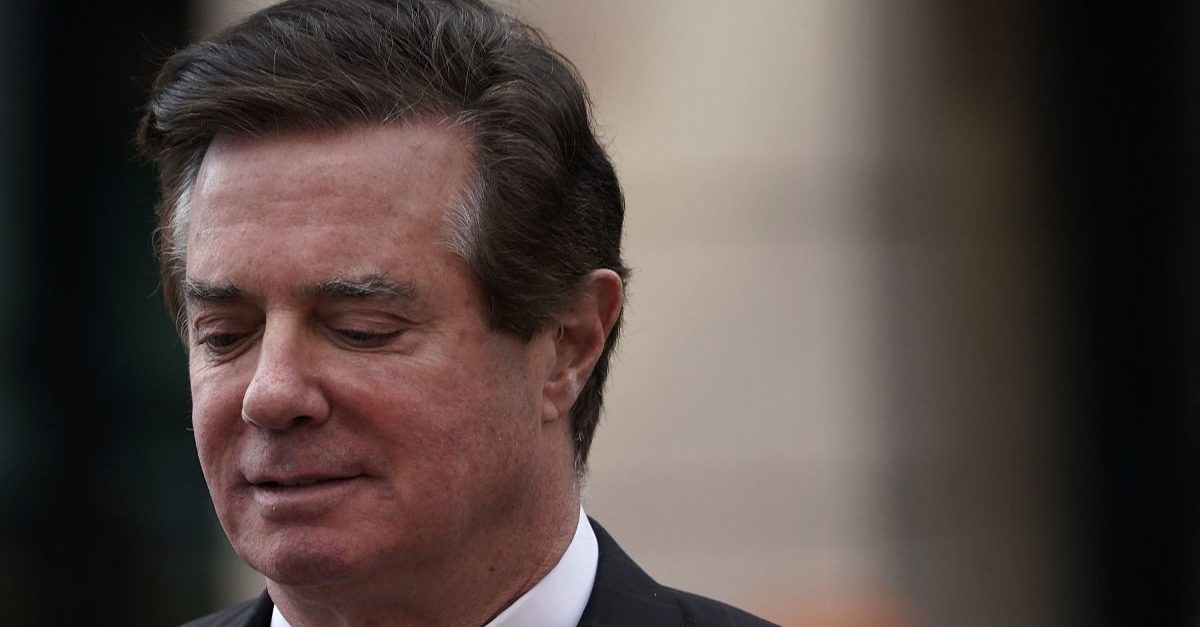 Former Trump campaign manager Paul Manafort responded to his indictment by Special Counsel Robert Mueller by fighting back big time. Not only did he seek to get the charges against him dismissed, he sued Mueller and the U.S. Department of Justice, claiming that the DOJ exceeded their authority when they put Mueller in place, and that Mueller went outside his own authority by charging Manafort. The judge in Manafort's civil case said that bringing the lawsuit is not the way to go about fighting this, however, and dismissed the case on Friday.
Manafort's amended complaint had sought for the court to bar Mueller and the DOJ from bringing any additional charges against him, and a declaration from the court that Mueller's appointment order is invalid. He had previously asked that the current charges against him be deemed invalid, but backed away from this after Mueller's response indicated that a civil lawsuit can't get rid of criminal charges.
Judge Amy Berman Jackson of the D.C. District Court said in her opinion, "a civil case is not the appropriate vehicle for taking issue with what a prosecutor has done in the past or where he might be headed in the future." Judge Jackson added that a court should not interfere with an ongoing criminal matter, as a defendant like Manafort can always challenge his prosecution in the trial court or on appeal.
Manafort based his case on the Administrative Procedure Act. Judge Jackson noted that in order to seek relief under the Act, a person must not have any other available remedy. Since the Federal Rules of Criminal Procedure provide remedies for Manafort to seek relief in his criminal case, Jackson wrote, a civil lawsuit is improper.
[Image via Alex Wong/Getty Images]
Have a tip we should know? [email protected]