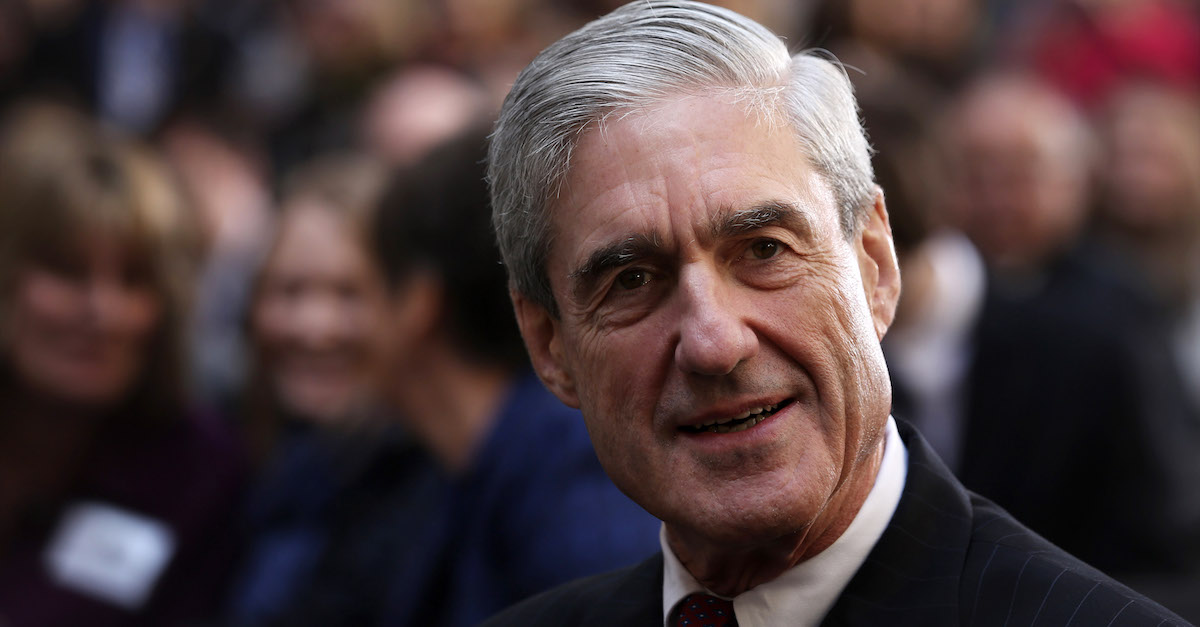 Federal courts remain open during the government shutdown as they are deemed essential government operations, but in many cases judges are putting civil matters on hold when the Department of Justice asks them. One notable exception is the lawsuit brought by right-wing author Jerome Corsi against Special Counsel Robert Mueller over allegations that prosecutors pressured Corsi to lie in exchange for a plea deal.
The Special Counsel's Office on Wednesday filed a motion to stay Corsi's case until the shutdown ends and government's funding is in order. The next day, however, Judge Richard J. Leon denied that request, saying that the next court date in the case will take place at 3:00 p.m. on January 3, 2019, which is the date he set earlier this month.
Mueller's office does not receive funding from the same appropriations bill as the rest of the Justice Department, but from a separate source through the Treasury Department. Still, it has been reported that the Special Counsel's Office has relied significantly on DOJ resources in the past.
Leon's insistence that the case go ahead as planned could also shed light on how he'll rule on another recent motion. Corsi's lawyer, Larry Klayman, moved for the case to be transferred to another judge, specifically the one who is hearing three of his other cases. Those cases, all of which include Klayman himself as a plaintiff, are based on allegations that the federal government was conducting illegal surveillance of him. Corsi's lawsuit, in addition to the allegations of pressuring him to lie, also accuses various government agencies of "ongoing illegal,  unconstitutional surveillance" of Corsi.
Judge Leon said on December 12 that Klayman had 14 days to explain why Corsi's case was sufficiently related to the others to justify transferring it. On the last day, Klayman filed a response saying that Corsi's case and the others "are all based fundamentally on illegal warrantless, and unconstitutional surveillance[.]" Because the judge in the other cases is already familiar with the arguments Klayman has made, it's convenient to put them all together, he argued.
Judge Leon has yet to rule on that, but his plan to keep this case rolling with another hearing next week may show that he does not plan on granting Klayman's request.
[Image via Alex Wong/Getty Images]
Have a tip we should know? [email protected]