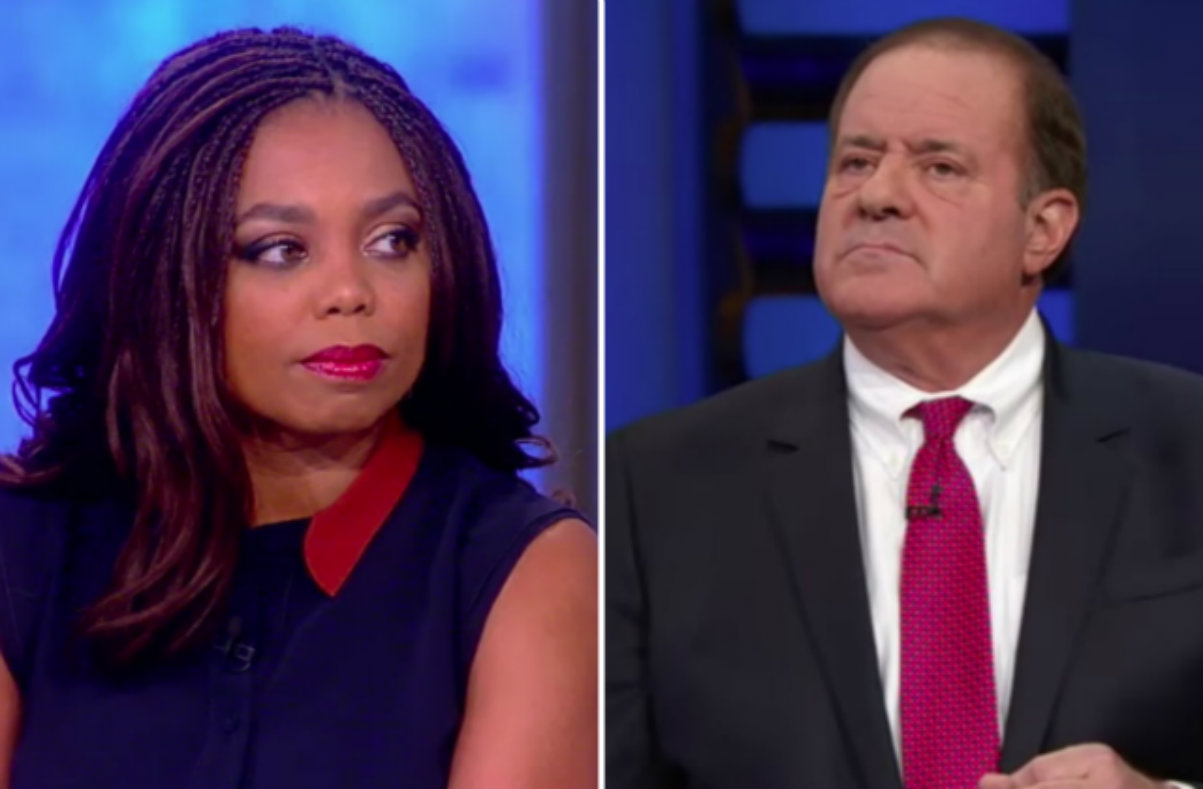 A new lawsuit says ESPN's Chris Berman left a racist voicemail for colleague Jemele Hill, but Hill, who is not a party in the complaint, says this allegation is false.
In a tweet issued Monday evening, Hill wrote that she and Berman indeed had a "personal conflict" years ago, but she denied there being a racist voicemail. She said their issue was handled quickly and with "the utmost professionalism." The company took her workplace concerns seriously.
Re: Chris Berman pic.twitter.com/p7NqjHiV7r

— Jemele Hill (@jemelehill) March 6, 2018
Hill followed up with another tweet insisting that no one forced her to make this statement.
This follows on a the heels of a new federal lawsuit filed by former ESPN host Adrienne Lawrence. The sexual harassment complaint claimed that the workplace was rife with misogyny. Allegations of boorish behavior included men openly watching porn. She also said anchor John Buccigross made sexual advances toward her. Lawrence claimed the company declined to renew her contract because she complained to her supervisors and human resources.
ESPN has denied the allegations.
"We conducted a thorough investigation of the claims Adrienne Lawrence surfaced to ESPN and they are entirely without merit," said a statement obtained by Law&Crime. "Ms. Lawrence was hired into a two-year talent development program and was told that her contract would not be renewed at the conclusion of the training program. At that same time, ESPN also told 100 other talent with substantially more experience, that their contracts would not be renewed. The company will vigorously defend its position and we are confident we will prevail in court."
[Screengrab of Hill via The View; Berman via ESPN]
Have a tip we should know? [email protected]