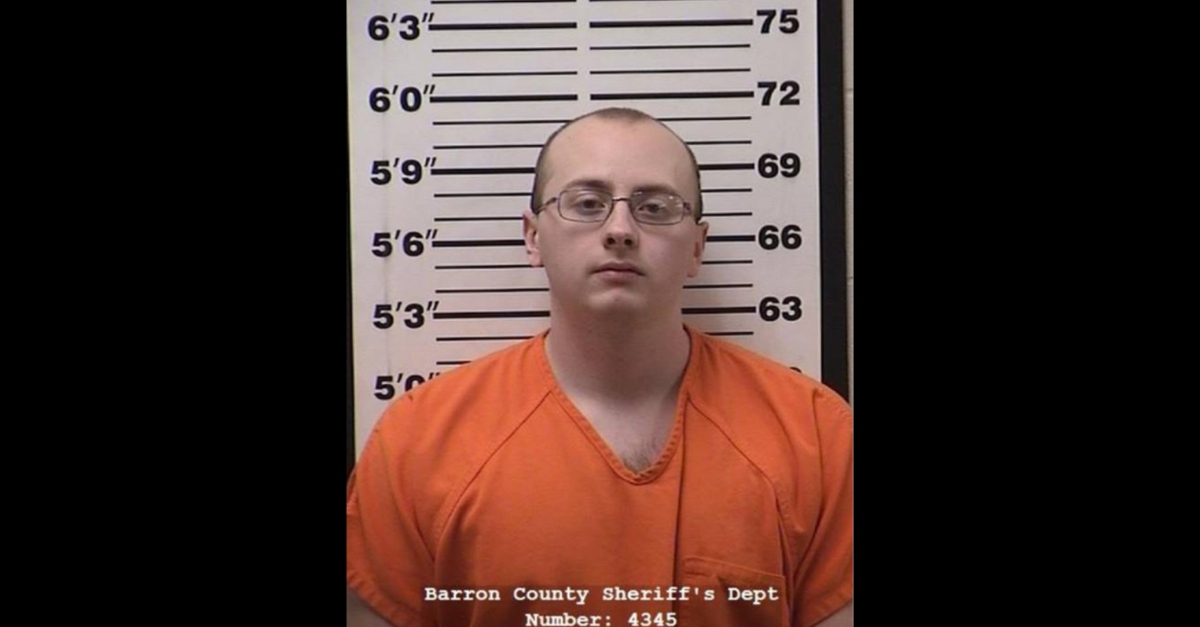 Jake Thomas Patteron, the man charged with kidnapping 13-year-old Jayme Closs and murdering her parents, says he'll plead guilty at his arraignment on March 27. This statement came via a jailhouse letter obtained by KARE 11.
Reporter Lou Raguse sent a pair of letters to Barron County jail, asking Patterson questions about the case. The defendant apparently responded to the second. For now, individuals connected to the case aren't disputing the veracity of this reply. Barron County Sheriff Chris Fitzgerald said he knew Patterson had mailed a letter to Raguse, and that it had been postmarked February 28. The defendant's lawyer Charles Glynn said that he could not confirm or deny it, and that he had not spoken directly to the client about this.
"Inmates have a right to send mail, communicate that way," Wisconsin Department of Justice communications director Gillian Drummond told the outlet, indicating that the letter appears legit. "I don't know I would have a reason to assume it is not [authentic]."
So with all that in mind, let's discuss the letter. In it, Patterson answered series of questions from Raguse. He wrote that he'll plead guilty to the charges of first-degree intentional homicide, kidnapping, and burglary, because he didn't want Closs and her family to worry about a trial. The defendant apologized to the survivor in his letter.
"I know it doesn't mean much," he wrote.
He said they he confessed to the crime in great detail because he didn't want deputies to put Closs through an interview. Patterson–who is charged with shooting the girl's parents Denise and James in the head, kidnapping young Jayme, holding her captive for months in his Douglas County cabin, and forcing her under his bed blocked in with totes and weights to hide her from visitors–complained that authorities "hurt" her by having her discuss the case.
Prosecutors say he and Closs gave detailed statements about what happened. Glynn admitted to the Associated Press in January that his client's "very thorough confession" was a problem for the defense.
Based on what's publicly known about the case,  odds would seem to be against Patterson in a trial, and his best move might be to plead guilty, say legal experts.
Aaron Keller, host of The Daily Debrief on the Law&Crime Network, put it bluntly.
"Patterson is as close to 100 percent screwed as a defendant can be without actually pleading guilty," he said.
[Mugshot via Barron County Jail]
Have a tip we should know? [email protected]