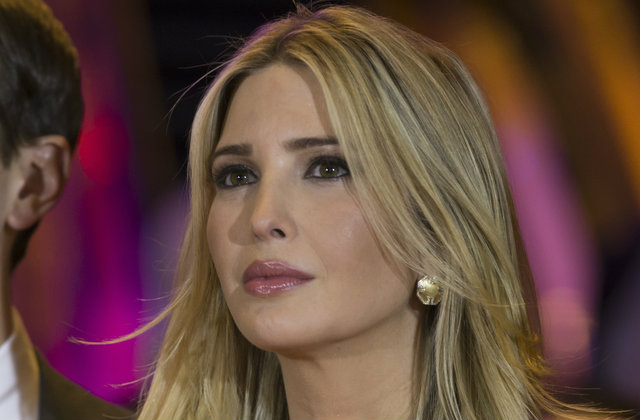 On Monday, The Washington Post's editorial board ran a piece raising questions concerning Ivanka Trump's White House connections and their connections to her foreign business dealings. Trump's personal lawyer, Jamie S. Gorelick, answered those questions in a strongly worded letter to the editor published Thursday evening.
"We are a nation of laws," Gorelick said. "Ivanka Trump has complied and will comply with the rules."
Those rules are what keeps people from "adopting hazy standards and overlooking inconvenient facts," Gorelick asserted before going into assumptions the Post made in their editorial.
The editorial came after the First Daughter was granted trademark approval by the Chinese government at the same time that she and President Donald Trump met with Chinese President Xi Jinping. "Would a country such as China ever reject an Ivanka trademark application?" the Post asked. Well, apparently yes, they would, Gorelick said, stating that China has already withdrawn approval for one of Trump's trademarks. The Post brought up a deal between Ivanka's business and a Japanese firm with government ties after she met with Prime Minister Shinzo Abe. Gorelick stated that Ivanka negotiated the deal "long before the election," and canceled it after she learned about the connections to the Japanese government.
Gorelick closed by saying that public discourse should be rooted in "facts and law" instead of "suggestions of corruption that rest on innuendo and inconsistent standards."
[Image via levradin/Shutterstock]
Have a tip we should know? [email protected]