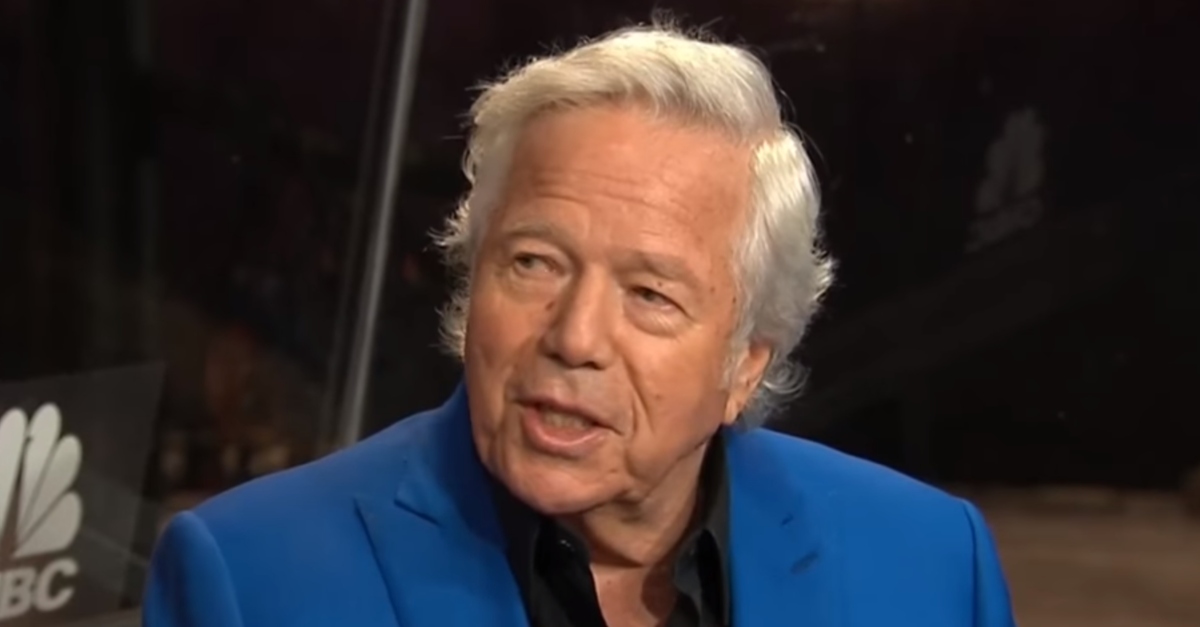 Lawyers for New England Patriots owner Robert Kraft appeared in court in Palm Beach County, Florida on Friday, requesting a protective order to ensure that the public does not see video that police say shows Kraft receiving sexual services that he paid for.
Kraft is accused of visiting a massage parlor and paying for sexual acts. Police wrote in a report that there is video footage that showed Kraft on the receiving end of sex acts, and included details in their report. In court, they said that they saw the video, and didn't mince words in describing what they saw and their opposition to it getting out.
"The irreparable harm that will happen to Mr. Kraft … will be absolutely catastrophic," Kraft's lawyer William Burck told the judge, pointing out that the court has yet to even have the opportunity to decide if the video was obtained legally by police.
Burck explained that there is no valid reason to release the video, because the details of the video are in the police affidavit.
"If the affidavit says what happened, what is the interest the public has in seeing it?" Burck said. "It's basically pornography, Your Honor."
Seeing it would only serve "prurient interests" and get "eyeballs and clicks," which could taint the jury pool, he said.
Kraft had previously been offered a deal where charges would be dropped if he agreed to do community service, pay a fine, and admit that he would have been found guilty had the case gone to trial. Kraft rejected the offer and is continuing to fight the charges against him for allegedly soliciting prostitution.
[Image via CNBC screengrab]
Have a tip we should know? [email protected]