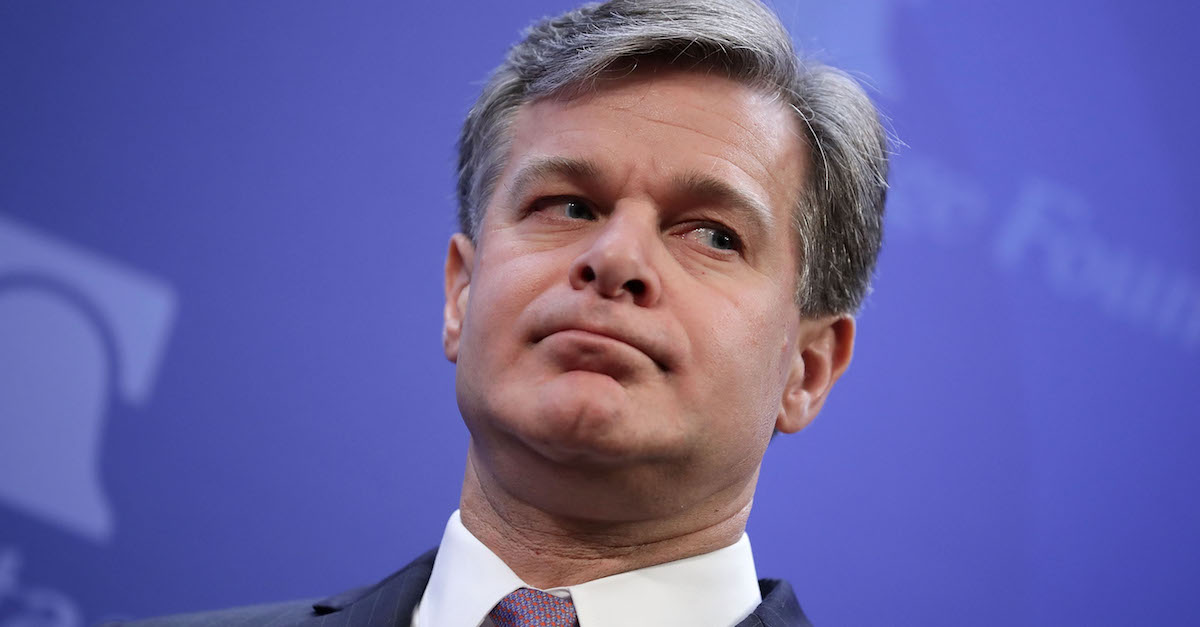 Earlier Friday it appeared that the Senate Judiciary Committee would push forward with an 11-10 Republican-Democrat vote to send Brett Kavanaugh's nomination to the U.S. Senate floor for a vote. By the afternoon, that was still the case, but not without a major caveat: Sen. Jeff Flake (R-Ariz.) said that he would vote "yes" on Kavanaugh if the FBI conducted a one-week, limited scope investigation into Dr. Christine Blasey Ford's sexual assault claim against him.
Not long after that, Republican senators huddled for a meeting and agreed to the delay on the vote so that the FBI could investigate. A number of other senate Republicans, headlined by Lisa Murkowski (R-Alaska), Susan Collins (R-Maine), Lindsey Graham (R-S.C.), voiced their support.
Also on Friday, President Donald Trump called Ford's Thursday testimony "credible," while also praising Kavanaugh's defiant defense. He also said that whether or not to call for an FBI investigation is a decision for the Senate to make. Now the Senate has made the decision and it will be on the president to ask for it. The breaking news reporting on it is that this is a "done deal," and that Trump will authorize the background check.
If nothing else, this certainly puts to rest the idea that "the FBI doesn't investigate this sort of thing."
That being the case, FBI Director Christopher Wray will be tasked with leading the one-week investigation. Wray, you may recall, was the person who replaced James Comey when he was fired as FBI Director.
As noted by the Above the Law blog and Fox 5 New York's Mike Sacks, there is a Wray-Kavanaugh connection.
"Now that Flake has made his support contingent upon an FBI Investigation, worth noting FBI Director Chris Wray was two years behind Kavanaugh at Yale and Yale Law, where they both entered into the same conservative legal circles that would land them in the Bush Administration," Sacks tweeted.
Wray graduated from Yale Law School in 1992, two years after Kavanaugh graduated from the same hallowed institution — an institution, we might add, that has been vocal in its support of a halt in the nomination process until the FBI conducted an investigation.
Put another way, Wray was in his first year in law school when Kavanaugh was in his third year.
Wray, as Kavanaugh did, worked in the George W. Bush administration. In 2001, Wray served as associated deputy attorney general in the Department of Justice. Also in 2001, Kavanaugh served as White House counsel.
Wray was chief of the Justice Department's Criminal Division from 2003 to 2005. Kavanaugh was nominated to the U.S. Court of Appeals for the D.C. Circuit in 2003 and was confirmed in 2006. Earlier in 2003, Kavanaugh worked as an assistant to then-President Bush.
Kavanaugh still sits on this federal appellate court and will continue to do so for life unless he is confirmed to the Supreme Court or there is movement to impeach him from that post due to the allegations of sexual assault and sexual misconduct against him.
[Image via Chip Somodevilla/Getty Images]
Have a tip we should know? [email protected]