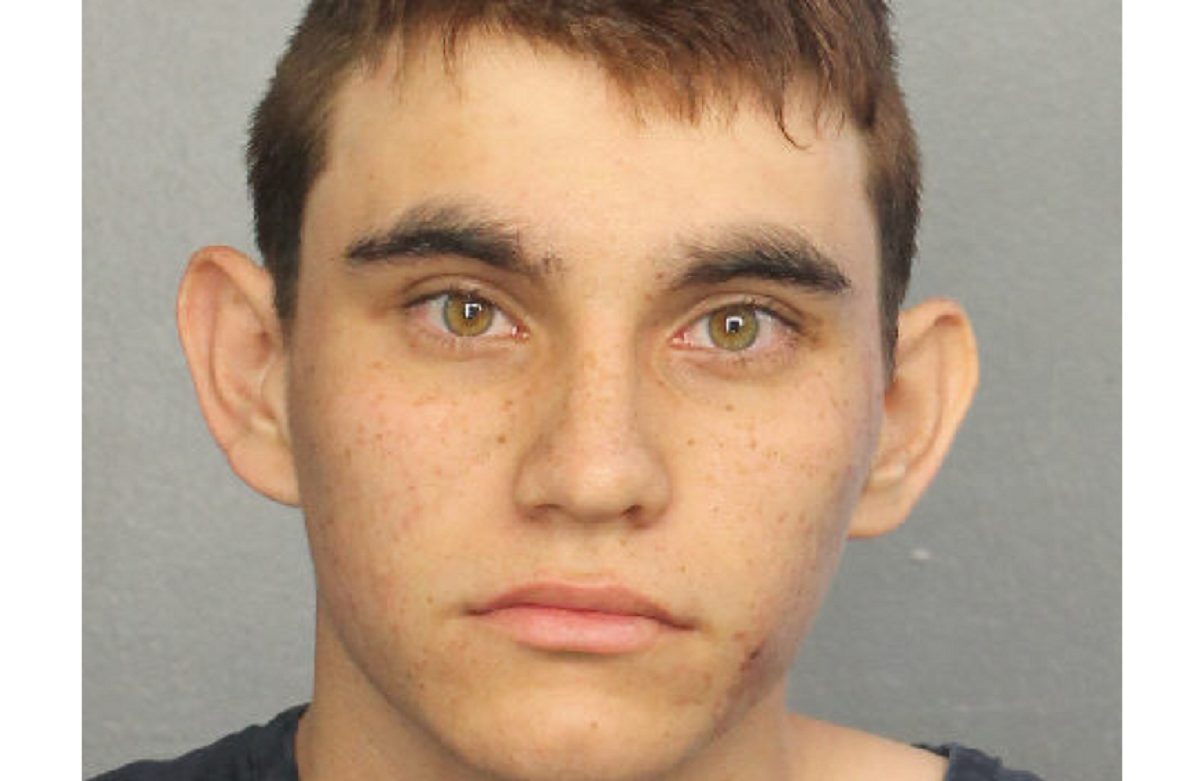 School shootings are always shocking and tragic. In the case of Wednesday's attack at Parkland, Florida's Marjory Stoneman Douglas High School, however, not everyone was surprised by who was behind it. The suspect, identified as Nikolas Cruz, had previously been expelled from the school, and was apparently known by students to be a potential source of trouble.
Cruz's expulsion reportedly came after he got into a fight with his ex-girlfriend's new boyfriend. His relationship with the young woman ended after he allegedly physically abused her. A former teacher and classmate told ABC News that Cruz was banned from carrying a backpack on campus after he was found to have bullet fragments in his bag after a fight.
One student told the outlet that Cruz tried to sell knives to another student in the past, and another said he used to talk about shooting rats with a BB gun.
This sort of behavior led to suspicions of what he was truly capable of doing.
"A lot of people were saying it was going to be him," one student said. "A lot of kids threw jokes around saying that he was going to be the one to shoot up the school," the student said. "It turns out that everyone predicted it. That's crazy."
So far, it's unclear where and when Cruz obtained the AR-15 rifle that authorities say was used in the attack, but he reportedly had it since at least last year. Cruz's adopted parents passed away, with his mother dying just this past November. Since then, he was staying with another family, who said he already had the weapon at that point. An attorney for the family said Cruz purchased the weapon legally.
"It was his gun," Jim Lewis, a family attorney, told the New York Daily News. "The family made him keep it in a locked gun cabinet in the house but he had a key."
President Donald Trump pointed out how Cruz was known to have trouble, in a tweet Thursday morning.
So many signs that the Florida shooter was mentally disturbed, even expelled from school for bad and erratic behavior. Neighbors and classmates knew he was a big problem. Must always report such instances to authorities, again and again!

— Donald J. Trump (@realDonaldTrump) February 15, 2018
This is supported by Broward County Sheriff Scott Israel, who said that an investigation of Cruz's social media history was troubling.
"We have already begun to dissect his websites and things on social media that he was on, and some of the things that have come to mind are very, very disturbing," Israel said.
Have a tip we should know? [email protected]