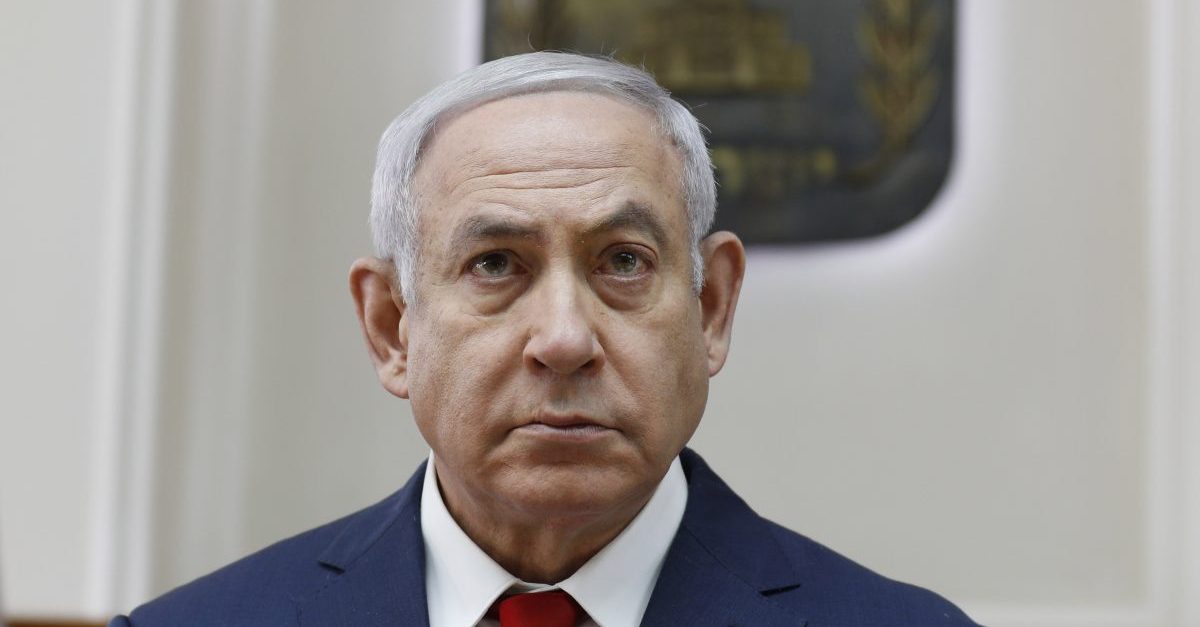 Israeli Attorney General Avichai Mandelblit announced Thursday that he will bring indictments against Prime Minister Benjamin Netanyahu in three cases, for charges of bribery, fraud, and breach of trust. Netanyahu will have the opportunity to have a hearing to oppose the indictments, the Times of Israel reported.
In one case, where Netanyahu faces fraud and breach of trust allegations, he is accused of accepting gifts from wealthy donors—including Hollywood film producer Arnon Milchan—in exchange for political favors.
A second case, that involves additional counts of those same charges, the Prime Minister is accused of making an arrangement with the Yedioth Ahronoth newspaper, whereby Netanyahu allegedly took action against a competing publication, with Yedioth Ahronoth giving Netanyahu better coverage in return. The newspaper's publisher, Arnon Mozes, is facing a bribery charge connected to this.
In the third case, Netanyahu faces a bribery charge for allegedly promoting government action that helped Shaul Elovitch, who owns a controlling interest in telecommunications firm Bezeq, and the news website Walla. Netanyahu is accused of supporting certain regulatory decisions in exchange for positive coverage in Walla. Elovitch is also facing a bribery charge.
Netanyahu has denied any wrongdoing, reportedly calling the investigations a "witch hunt." Law&Crime reached out to his office for additional comment on the indictments and how they might impact his plans for the upcoming Israeli elections. Netanyahu is not required by Israeli law to step down during this case, which may drag on for quite some time. If he contests the indictments at a hearing, that alone could take a year.
Still, this could hurt Netanyahu and his Likud party. A recent poll before the indictment announcement had Likud with the second most support among Israeli voters behind the Blue and White Party, with that support slipping a bit in the event of an indictment announcement. Likud has been working hard to ensure it can form a coalition with other parties to remain in power after Israelis go to the polls on April 9. Blue and White Party leader Yair Lapid he'd reach out to Likud for a coalition said that if his party wins, but only if Netanyahu is no longer in the picture.
[Image via GALI TIBBON/AFP/Getty Images]
Have a tip we should know? [email protected]