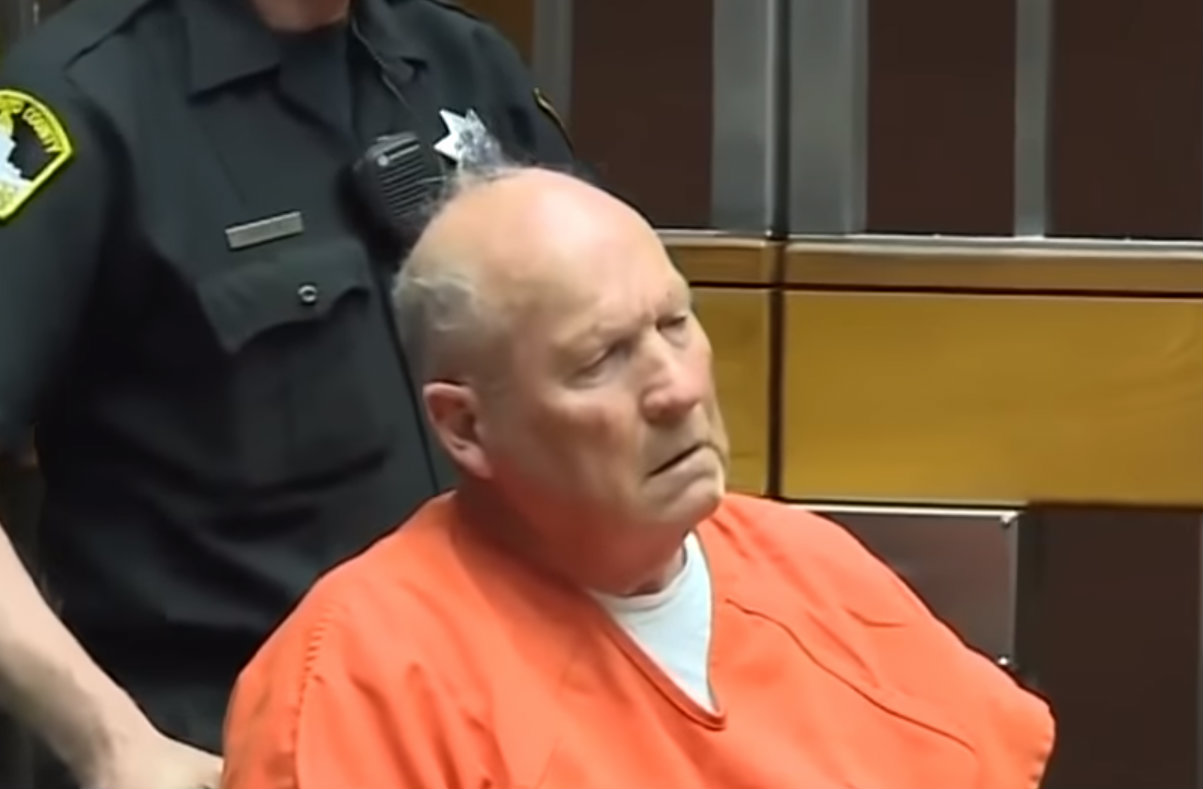 Joseph James DeAngelo, the man accused of being the Golden State Killer, lost a pretty important fight in court on Thursday. There is no basis in which to stop a search warrant for collecting more DNA from the defendant, his fingerprints, and for taking pictures of his entire body, including his penis, a judge ruled.
Judge ruled there is no basis to stop the execution of a search warrant in the case of suspected #goldenstatekiller #Josephdeangelo @kron4news pic.twitter.com/HOLC3VUZG1

— Lydia Pantazes (@LydiaPantazes) May 3, 2018
The fight was over a sealed search warrant signed by a judge in Sacramento Superior Court, according to The Sacramento Bee. It is precisely unclear why investigators need the nude photos, but at least 45 rapes between 1976 and 1986 have been attributed to the Golden State Killer. Law enforcement back then reportedly suggested that the perpetrator, whoever he was, had a small penis.
DNA is also a huge factor in the case. When prosecutors announced his arrest last week, they said DNA evidence linked them to the killer. Authorities confirmed that they took DNA left behind by the Golden State Killer, put it on an online genealogy website, and located one of DeAngelo's relatives. From there, they found the 72-year-old suspect.
DeAngelo's public defender opposed the search warrant in court on Wednesday. Prosecutors argued that DeAngelo wouldn't have to say anything to investigators as they collected evidence.
"In the present case, obtaining the defendant's major case prints and his DNA sample does not require him to speak or say even a word," deputy district attorneys Thienvu Ho and Amy Holliday wrote in a filing obtained by the Bee. "Likewise, taking photographs of his person does not require the defendant to share his thoughts and beliefs with law enforcement."
DeAngelo has yet to enter a plea in the case.
[Screengrab via CBS LA]
Have a tip we should know? [email protected]