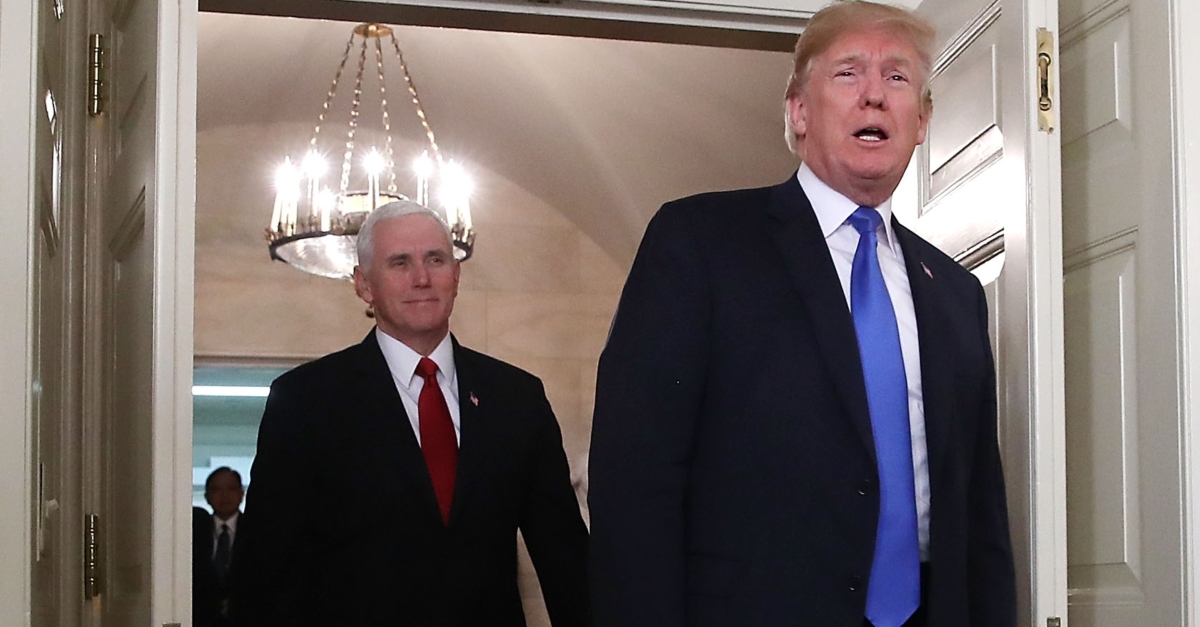 A court on Sunday blocked the Trump administration's new rules on birth control. Judge Haywood S. Gilliam issued a preliminary injunction against the policy that would allow employers with a "religious" or "moral" reason to refuse to provide birth control under the Affordable Care Act. This comes the day before the rules are scheduled to take effect.
The lawsuit, joined by 13 states and the District of Columbia, was filed last October 6. They sued multiple federal agencies, in particular, the Department of Health and Human Services.
There's a catch, however. The rules were only blocked in the plaintiff areas, according to a copy of the ruling obtained by Law&Crime. The judge rejected the request to take this nationwide. Instead, it will just affect D.C., California, Delaware, Virginia, Maryland, New York, Illinois, Washington, Minnesota, Connecticut, North Carolina, Hawaii, Vermont, and Rhode Island. Gilliam ruled that plaintiffs lacked standing to give the injunction a wider purview.
The Court fully recognizes that limiting the scope of this injunction to the Plaintiff States means that women in other states are at risk of losing access to cost-free contraceptives when the Final Rules take effect. Plaintiffs also contend that women who reside in their States may still lose their entitlement to cost-free contraceptives because they receive their health insurance coverage from an employer or family member located elsewhere. But Plaintiffs provide little evidence of the effect this will have on their own States.

…

The Court also finds it significant that a judge in the District of Massachusetts found in 2018 that the state lacked standing to proceed as to claims similar to those here, in an order that has been appealed to the First Circuit.

…

This parallel litigation highlights the potential direct legal conflicts that could result were this Court to enter a nationwide injunction.
Nonetheless, the attorney general of at least two of the states declared victory.
"The law couldn't be clearer – employers have no business interfering in women's healthcare decisions," said Attorney General Xavier Becerra in a statement regarding the ruling. "Today's court ruling stops another attempt by the Trump Administration to trample on women's access to basic reproductive care. It's 2019, yet the Trump Administration is still trying to roll back women's rights. Our coalition will continue to fight to ensure women have access to the reproductive healthcare they are guaranteed under the law."
Letitia James, the new Attorney General of New York, also weighed in.
My office will continue to use every tool at our disposal to protect a woman's right to reproductive healthcare.

— NY AG James (@NewYorkStateAG) January 14, 2019
You can read the ruling here:
Birth Control Ruling by on Scribd
[Image via Mark Wilson/Getty Images]
Have a tip we should know? [email protected]