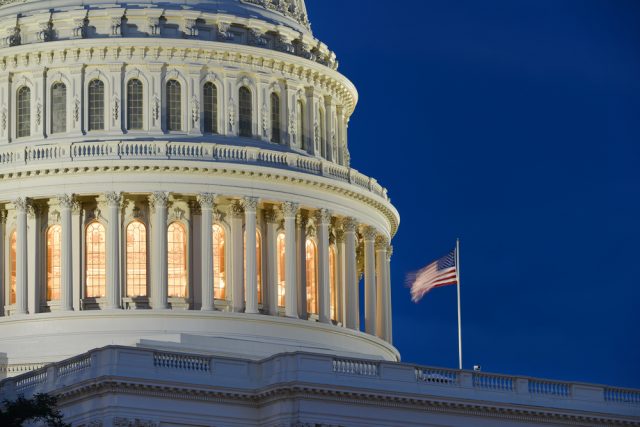 The United States Senate has spent nearly $1.5 million to settle various harassment claims over the past twenty years, according to a report issued today by the Senate Rules and Administration Committee.
This is the first such report singling out the Senate's use of the public purse to pay for its own problems and was predictably released on a Friday before the major national holiday known as "Christmas"–and its busiest shopping weekend. Three points follow.
1. What the report doesn't do:
Offer details about any of the particulars–the report instead relies on extremely vague generalities.
No names of the offending parties are mentioned in the threadbare press release. The heavily-sanitized document was apparently produced at the behest of four senators–whose names are prominently mentioned in the very first paragraph.
2. What the report does do:
It somewhat helpfully itemizes each claim by type and amount paid–and even includes totals for those of us averse to using the calculator app on our phones.
The report also separates out the claims based on whether they were made against Senate members or other Senate employees–for a listed total of 23 settlements and claims between 1997 and 2017.
In sum, Senators themselves spent exactly $599,252.47 on various harassment and misconduct claims over the period included in the report. Other Senate employees spent even more than that: $853,225.
The claims range from those based on "sex discrimination and reprisal" to "race discrimination and reprisal," "national origin discrimination and reprisal," "disability discrimination and reprisal," "age discrimination and reprisal," and also include settlements paid out to persons accused of violating the Family Medical Leave Act ("FMLA") and the Fair Labor Standards Act ("FLSA")–as well as various combinations of all of the above.
The biggest issue Senators have trouble squaring with their positions as elected lawmakers are, of course, violations of statutes passed by the Senate itself: the FMLA and FLSA. Senators spent $267,750 worth of public money settling such claims so that they wouldn't have to spend their own.
Where other Senate employees seem to run afoul of the law is racial discrimination. Overall, underlings employed by Senators spent $421,225 worth of your tax dollars.
3. We're mentioning this because we have to…
Of lesser import are the anodyne statements accompanying the report. Here's some of that certainly-not-perfunctory and totally-not-feigned concern:
Senator Richard Shelby went out on a limb to note, "Harassment in the workplace should not be tolerated under any circumstances, but particularly not in the United States Senate."
Senator Thad Cochran apparently summoned every neuron available. He said, "Harassment of any kind is unacceptable. The Senate should hold itself to the highest standards of professionalism and respect."
Yeah, okay.
[image via shutterstock.com]
Follow Colin Kalmbacher on Twitter: @colinkalmbacher
This is an opinion piece. The views expressed in this article are those of just the author.