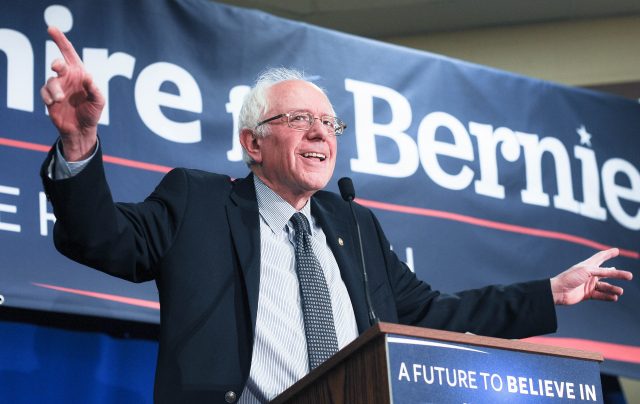 A federal judge has dismissed a lawsuit filed by hundreds of Bernie Sanders supporters alleging fraud by the Democratic National Committee. In the lawsuit which was filed last June, the plaintiffs contend that the DNC "actively concealed its bias" from its donors and supporters and was in cahoots with the Clinton campaign to tip the scales in her favor. The Bernie backers claimed that emails released through Wikileaks bolstered their case even further. But, in an opinion released Friday, a federal judge shot them down and said they don't have a case — at least not legally.
Judge William Zloch, a Reagan appointee, said even if their allegations are true, they don't have standing nor have they demonstrated any recognizable injury and thus ordered the case closed. He didn't mince words either in his 28-page order.
"To the extent Plaintiffs wish to air their general grievances with the DNC or its candidate selection process, their redress is through the ballot box, the DNC's internal workings, or their right of free speech——not through the judiciary," wrote Judge William Zloch in an order dismissing the case. The judge added that the plaintiffs also lack standing to sue.
The judge wrote:
The Plaintiffs asserting each of these causes of action specifically allege that they donated to the DNC or to Bernie Sanders's campaign.  But not one of them alleges that they ever read the DNC's charter or heard the statements they now claim are false before making their donations. And not one of them alleges that they took action in reliance on the DNC's charter or the statements identified in the First Amended Complaint (DE 8). Absent such allegations, these Plaintiffs lack standing.
Ouch. In the lawsuit, the Bernie backers claimed they had standing to sue because they donated to the DNC thinking that the organization was neutral during the primaries.
"The act of donating to an organization does not, of itself, create a legally protected interest in the organization's operations," Judge Zloch said. The lawsuit was filed by attorneys Jared and Elizabeth Lee Beck against the DNC and its former chair Deborah Wasserman Schultz. Schultz resigned from her role amid pressure following the release of the hacked DNC emails. We reached out to Mr. Beck to get reaction about the judge's order.
Have a tip we should know? [email protected]
Rachel Stockman - President / On Air Host