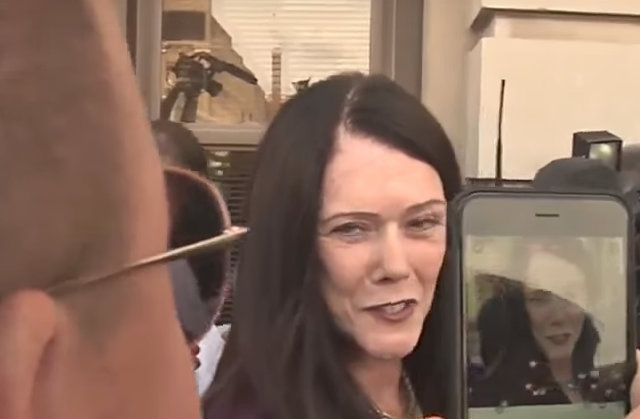 Steven Avery was convicted of murdering photographer Teresa Halbach in a court of law. Prosecutors presented evidence the victim's car was discovered at his salvage yard business, both his and her DNA were discovered in the vehicle, his DNA was on her car key, and her DNA was discovered on a bullet fragment in his garage. Oh, and her charred remains were found on his property and he was the last known person to have seen her alive. Now, in a ridiculous stunt, his attorney Kathleen Zellner wants someone to do it all over again for a $10,000 prize!
So you think Steven Avery is guilty? Now is your chance to win $10k proving it.#MakingAMurderer @michellemalkin https://t.co/mlALUKWeEo

— Kathleen Zellner (@ZellnerLaw) July 27, 2017
In a "contest" announcement that Zellner tweeted on Thursday, she issued a challenge for anyone in the public to prove Avery's guilt beyond a reasonable doubt, as if that hadn't already been done in a court of law. Anyone who wants a chance at the $10K needs to answer all 100 questions to the defense's satisfaction. Questions like:
1. Explain why, if Mr. Avery was "actively bleeding" from his finger, as Mr. Kratz told the jury, there are only 6 spots of his blood in the RAV-4.
Or
41. Why did the prosecution have 2 inconsistent theories in the Avery and Dassey trials about the cause of death? (Avery = gunshot to the head; Dassey = stabbing and throat cut)
And
70. Provide an explanation (other than by divine intervention) of how Ms. Sturm and her daughter could have located Ms. Halbach's vehicle within 20 minutes among the 4,000 vehicles on 26.9 acres of the Avery salvage yard if they had not been told where the car was located prior to their search.
That's 100 questions, based on precise aspects of the case with many leading to the simple answer that yes, it may be hard to believe, but apparently Steven Avery was just that dumb.
Of course, Zellner includes a caveat:
We reserve the right to make the final determinations as to whether anyone has
successfully answered all 100 questions and is entitled to the $10,000 reward.
So basically, even if someone did answer this ridiculous challenge, she could just say she's not convinced and refuse to pay up. Given that she's Avery's attorney and is trying to win his freedom, there is zero chance she would ever admit that someone proved guilt. And yes, that's the point of her "challenge," to imply that it cannot be done. The problem is that Zellner has, in the past, repeatedly fooled Avery supporters into believing that she would be presenting new evidence that would definitively "prove" his innocence. That never really materialized.
Instead, Zellner filed a 1200-plus page motion in June seeking Avery's release, and failing that, a retrial.  Anyone wanting to complete her challenge might want to read that first before answering any questions. Now, rather than presenting that incontrovertible evidence of his innocence in response to the mounds of evidence presented against Avery, she attempts to force those who believe their eyes to justify themselves.
Avery's nephew Brendan Dassey was also found guilty in Halbach's death, but that was overturned after a court found that his confession was coerced. His freedom remains up in the air as the state fights to keep him locked up. Zellner has done a lot of really good work on behalf of truly innocent clients but this silly media stunt does them and the ones who will come after them, a real disservice.
[Screengrab via NBC 26]
Have a tip we should know? [email protected]