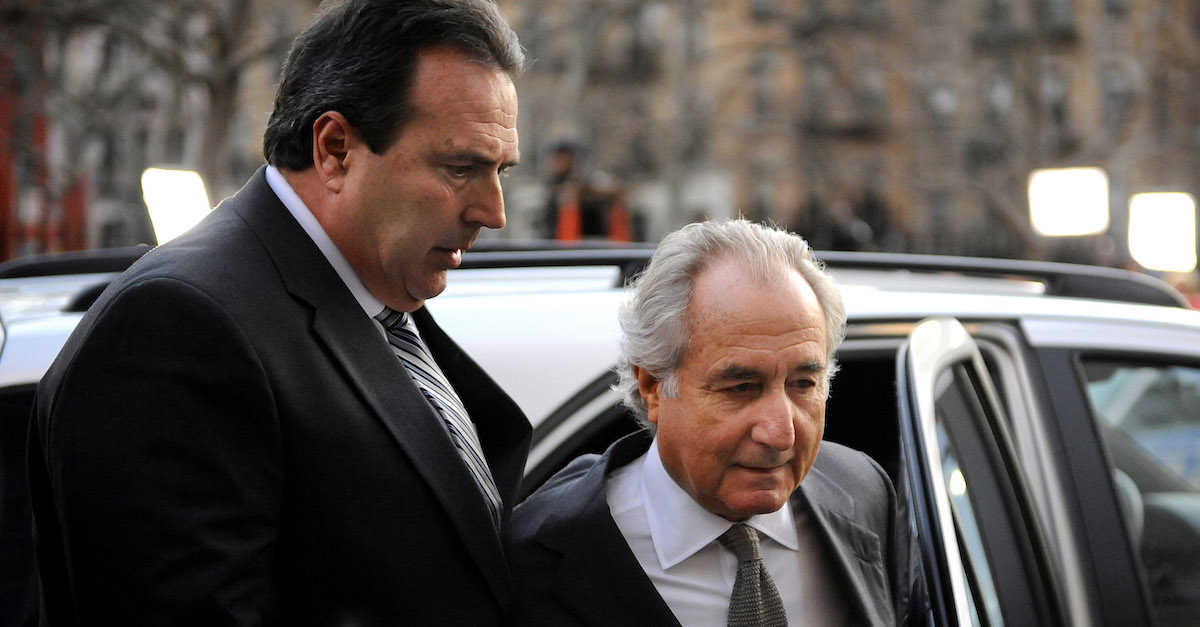 When Congress passed President Donald Trump-approved criminal justice reform a week ago it was a good day for Annette Bongiorno.
Bongiorno, the one-time secretary for Bernie Madoff, the worst Ponzi scheme offender in American history, didn't waste any time trying to cut the rest of her prison sentence short. Through her lawyer, she submitted a letter to U.S. District Judge Laura Taylor Swain on December 22, petitioning for an early end to her six-year prison sentence. Why? As Courthouse News noted, the First Step Act makes "elderly prisoners who served two-thirds of their sentence eligible for direct release to home confinement."
Judge Swain sentenced Bongiorno in 2014 to six years behind bars. It is now 2018. There is your two-thirds served. She's also 70 years old.
Bongiorno's attorney Roland Riopelle wrote in a letter, which you can read in full below, that his client was making this application for early release pursuant to the First Step Act.
Riopelle asked for Bongiorno's release "no later than March 19, 2019." He noted that the court had already said Bongiorno was a prime candidate to serve out the last months of her sentence in home confinement. Now that the First Step Act is in play, he argued, Bongiorno is an even better candidate for early release.
"I am pleased to report that Mrs. Bongiorno is in generally good spirits, although she does find the holiday season a bit depressing," the letter said, adding that Bongiorno is an "'old fashioned' family-oriented person, who would benefit greatly from the release to home confinement that the First Step Act provides."
Riopelle made Swain's job easy by including a proposed order from the court; all that's needed now is the judge's signature.
"If the court is inclined to grant this application, it may do so by executing this letter at the 'So Ordered' signature line below. And whatever the court's decision may be, Mrs. Bongiorno and I wish Your Honor a Happy Holiday Season and a healthy 2019," the letter said.
The judge has not yet made a determination in the case.
Bernie Madoff's secreta… by on Scribd
[Image via Stephen Chernin/Getty Images]
Have a tip we should know? [email protected]