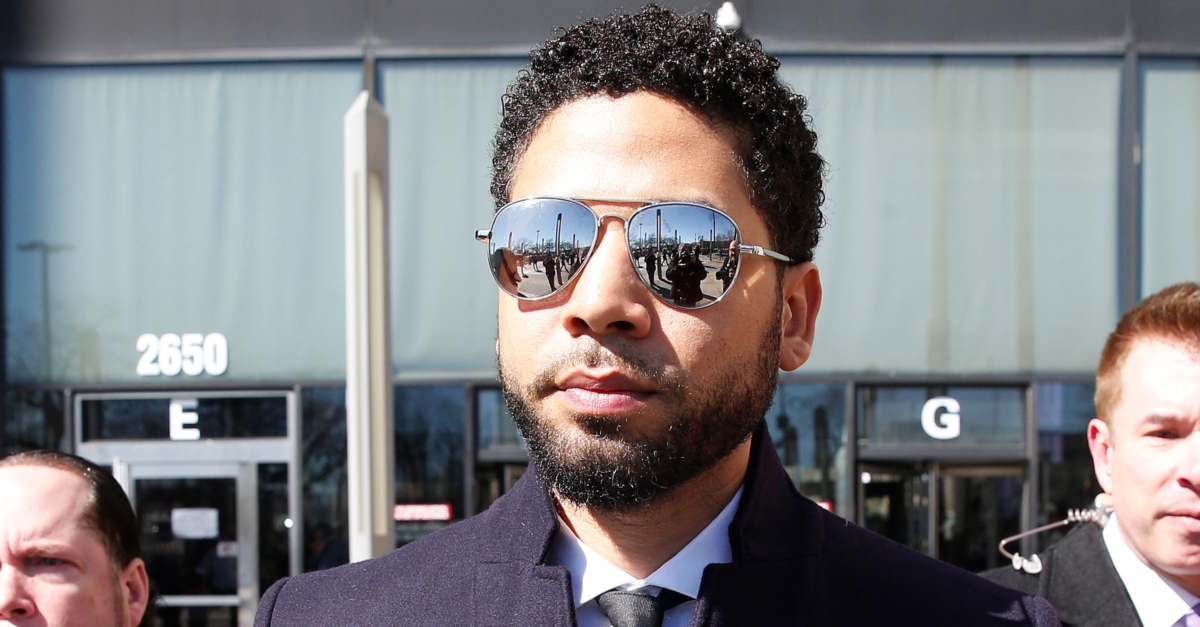 An Illinois lawmaker said he wants to introduce a bill that would punish film productions that hire actor Jussie Smollett. Currently, the state provides tax breaks to movies and television shows that film there, but State Rep. Michael McAuliffe (R-Chicago) is looking to pass a law that would strip such benefits from any production that includes Smollett. The actor is currently a cast member of the show Empire, which films in Chicago.
"Smollett should not be able to get anything more from the City of Chicago or Illinois," McCauliffe said in a statement, adding that "a lot of valuable Chicago Police Department man hours and resources were wasted chasing down a bogus crime arranged by Smollett." Smollett forfeited $10,000 in bond money as part of the arrangement that led to his case being dismissed, but McCauliffe does not believe that's enough. After the Empire actor's case was dismissed with little explanation, McCauliffe wants a stronger message to be sent against Smollett, who had been accused of staging what he claimed was a racist, homophobic assault.
McCauliffe said the alleged hoax cost the city of Chicago "a lot more than a $10,000 bond."
Nine television shows currently shoot in Chicago, according to the Chicago Sun-Times. Tax benefits include a 30 percent credit for in-state purchases and for hiring Illinois residents (those hired who live in areas with high unemployment can yield an addition 15 percent credit for the production). If a film or TV show uses a hotel room for at least 30 days for someone involved in the production, they won't have to pay the hotel occupancy tax either.
McCauliffe, who has served as an Illinois State Representative since 1997, reportedly plans on introducing the bill this week.
[Image via Nuccio DiNuzzo/Getty Images]
Have a tip we should know? [email protected]