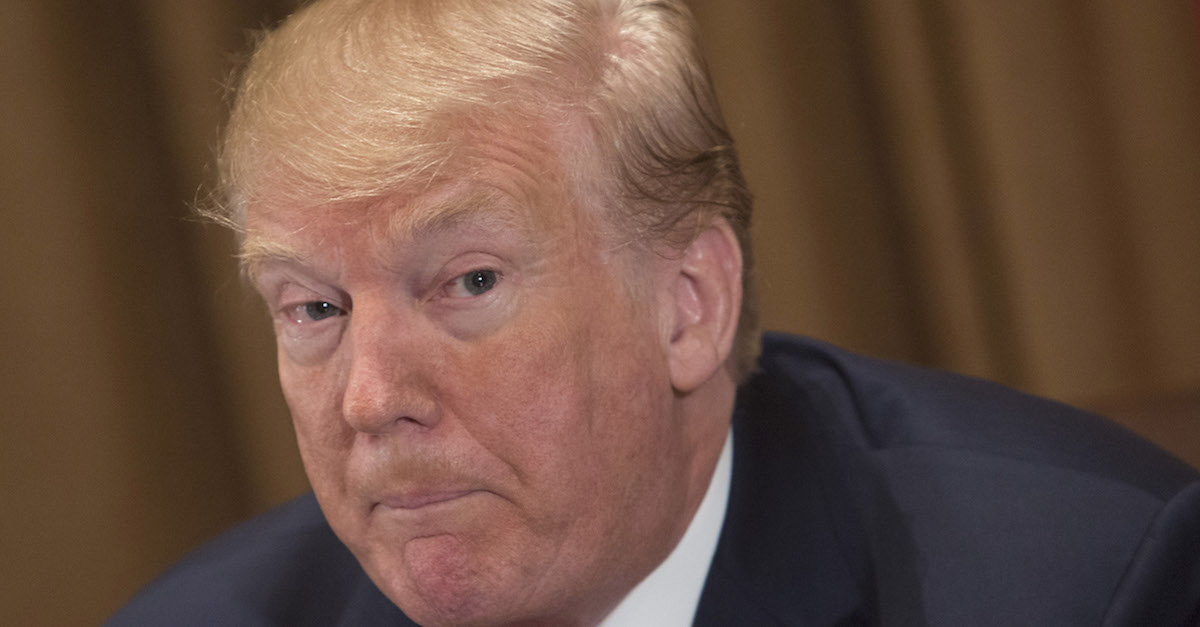 More information has dropped in advance of a complete report about the contents of the Department of Justice (DOJ) inspector general's findings on the James Comey-led FBI's handling of the Hillary Clinton Email Probe and more leading up the 2016 election.
The Washington Post has reported a nugget of interest to a great number of people: FBI agent Peter Strzok sent a text to FBI lawyer Lisa Page that had the words "we'll stop it" in it. What is "it," you ask? A Donald Trump presidency from occurring.
How do we know? Page sent a text asking "[Trump's] not ever going to become president, right? Right?!"
"No. No he won't. We'll stop it," Strzok replied. One can't help but wonder who or what is included among "we."
Strzok and Page have become household names among those who believe the Russia Probe is a partisan "witch hunt," and the latest texts only add fuel to that fire. Strzok was also involved in the Clinton email probe. While Strzok was not fired over the texts with Page, he was removed from the Russia investigation and reassigned to another department.
Trump has criticized Strzok and Page on Twitter and even former FBI Director Comey, who Trump fired, said he understood the president's concerns.
"I get why he would be very concerned about that. It's the reason why Bob Mueller removed Peter Strzok, who is an excellent agent, removed him from the investigation," Comey told CNN's Jake Tapper.
"It's poor judgment and it shouldn't happen," Comey added about the Page-Strzok texts.
[Image via Chris Kleponis – Pool/Getty Images]
Have a tip we should know? [email protected]