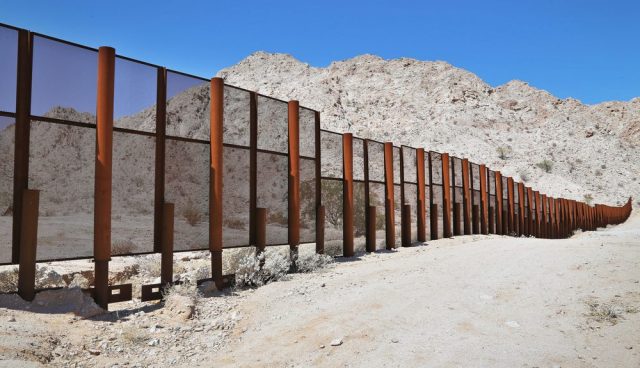 Last month, LawNewz.com reported on the story of Roberto Beristain, a man who came to the U.S. to visit a relative in the 1990's, illegally remained, and built a life for himself over the course of the following decades. Beristain, married with kids, was set to be deported in late March, despite having documentation to work in this country and making regular check-ins with Immigration and Customs Enforcement. While his lawyers managed to fight the deportation for a while, ICE deported Beristain this week, before a judge even issued a ruling on his case.
Beristain had managed to live in the U.S. illegally for a couple years before getting caught while on a family vacation to Niagara Falls. After crossing over into Canada, immigration officials noticed he was undocumented when he tried to reenter the U.S. They detained him, then released him with a voluntary deportation order, meaning he had to leave the country within two months. He didn't, as his wife Helen Beristain was pregnant at the time.
Eddie's Steak Shed owner to be deported Friday, according to family https://t.co/HqeZi5CTv9 pic.twitter.com/ygt7ghYqUn

— WNDU (@WNDU) March 22, 2017
Because he disobeyed the order, ICE had the authority to detain and deport him at any time. That's exactly what happened, despite ICE meeting with Beristain every year for five years, under an arrangement where he was able to work legally. The story drew national attention because Helen Beristain was a vocal supporter of President Donald Trump, who specifically favored his immigration policy because she thought only criminals would be targeted. Her husband had no criminal record.
Beristain and his legal team argued that the order for his removal was improper, and looked for an immigration judge to rescind it. He filed a habeas corpus petition for unjust detention with another judge. Beristain's attorney, Adam Ansari, said that ICE officials deported his client Tuesday night without notifying Beristain's lawyers, before either judge even issued rulings. Ansari first learned what happened when Helen Beristain called him to say her husband was already in Mexico.
In a statement, Ansari said:
This was an attempt to short-circuit the justice process by intentionally removing him before a judge could stop his removal. We were in communication with the government regarding those motions – what they failed to mention was that they were in the process of throwing him out of the country.
"I asked to speak with my attorney, but was told there wasn't time for that," Beristain said, according to Ansari. "At around 10:00 pm, I was dropped off at the Mexico-U.S. Border and walked into Mexico."
Beristain has attorneys across the country working on his case, pursuing all possible avenues to bring him back to the U.S.
Have a tip we should know? [email protected]